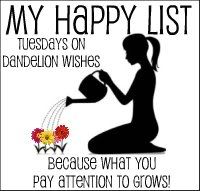 This was a scheduled post and it didn't go live at midnight like it was suppose to. Sorry about that.
We had such a HAPPY weekend. My in laws came over and we had soooo much fun with them. I swear those two are the funniest people. We always just laugh and laugh whenever they are around.
We enjoyed a truly lovely day in Monterey. My folks, Mima and sister Amy joined us.
After lunch we went to a really fun spot and got out chairs and watched the waves. Big Daddy and my father in law went and played in the tide pools and made us nervous. They were like 2 little boys and there were a few close calls on falls etc.
Coco LOVED having Grandpa Jim here and was happy to bring him her ball to throw over and over and over...and over.
We brought Coco a special treat since she was not able to come with us to Monterey.
A PINK hedgehog lovie. Coco doesn't get stuffed toys very often because her main goal is to have them unstuffed within minutes of getting her paws on them.
But making Coco HAPPY makes us HAPPY.
Silly Coco.
The weekend ended on a not so happy note. My amazing Mother in law ended up in our ER with abdominal pains. She wasn't going to go but we insisted that she go get checked out, after having a really strong feeling that something was very wrong. They discovered 2 large tumors. She is now home and scheduled for a biopsy. We are HAPPY that they were discovered and can now be removed, how her Doctors have missed them is beyond us. Please pray for her, that the tumors will be cancer free. She is a wonderful woman.