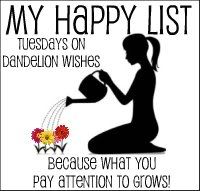 I am
HAPPY
that I learned a little more about
Metabolic Surgery
this week and I decided that I am going for it.
If it can eliminate my Type 2 Diabetes I am all for it...even if I lose some of my SEXY curves in the process.
I wasn't planning on even talking about this on my blog.
Mostly because it is private, but also because I don't want to hear people's opinions AND I don't want anyone thinking I am doing this for weight loss.
Cuz, really. I. Am. Not.
Big Daddy had Gastric Bypass almost 4 years ago and lost 145 lbs in a year. He did it for weight loss and overall health. I am
HAPPY
that he has kept off the weight and that he is now enjoying his new body.
At the time of his surgery I was heavier than I am now and still NEVER considered doing it until recent studies showed how it was eliminating diabetes
HAPPY
!!
When I first started researching
Metabolic Surgery
and asked my Doctor about referring me she looked at me and laughed and said,
"Uh, yeah you do not qualify, your BMI is not high enough!"
Which is true...and I admit her reaction did make me
HAPPY
..haha.
But then I asked her about the Type 2 Diabetes that I had and the
studies showing that the surgery is eliminating within days of surgery, before any weight loss has occurred
.
She was
HAPPY
that I had done my homework and gladly referred me.
I am
HAPPY
that I will be meeting with my surgeon on Aug 23 to make a plan for surgery.
I am
HAPPY
that I shared this, even if I am a little worried about judgment...I can't help myself, I am just not that thick skinned...really, just ask my doctor ;)
This also seems like a good time to let you know that I lost 17 lbs on
Creative Bioscience's HCG
diet. The one thing that it didn't do, that I was hoping it would do, is get my blood sugar in order. So I am not totally
HAPPY
about that...and 500 calories a day is hard y'all.
So what is on YOUR Happy List this week?