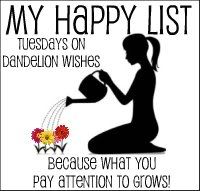 Did you see my NEW deal for Sponsors? Check it out ---->>> over there on the sidebar. I will be making a BIG announcement and hosting a giveaway soon, but you can check the details by clicking that "Your Ad Here" button...you don't want to miss this!
Now on to My Happy List...
Oh. My. Goodness.
What a weekend. I had a 3 day migraine that had me feeling like chopping my own head off.
I am so HAPPY that it is finally gone and that by the time you are reading this the whackadoodle side affects of the meds will be gone.
I hope.
I am so HAPPY to live close to family.
Big Daddy worked a double shift so that meant I really didn't see him for a few days. Overtime makes me HAPPY, I love the extra money...but I miss Big Daddy, especially when I am not feeling well.
My sister Amy came over and took care of me. She brought me some food, that actually stayed down and a Mr Tall Dark and Handsome...
Diet Pepsi from a fountain, over iceballs, in a cup with a lid and a straw.
Hellooooo lover!
I really appreciate that Amy took the time to check in on me, she didn't have to do that.
My whole family had been gathered to celebrate the August birthdays in our family...we have 5.
So it was nice of Amy to think of me after the celebration and bring by a little love and throw the ball for Coco for a little while.
Which made Coco VERY Happy...it also gave Coco a little time off from "taking care of Mama"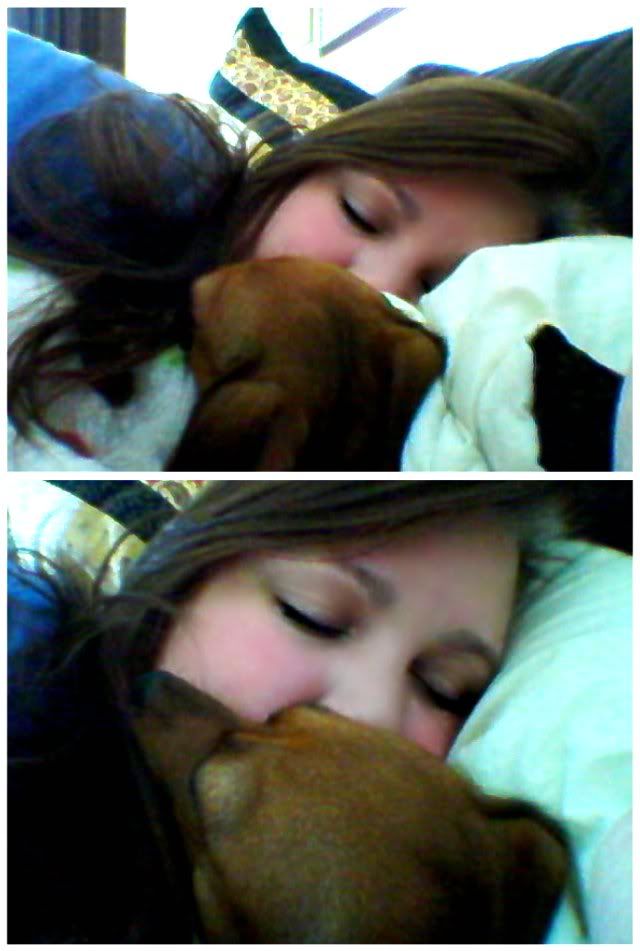 This happens to be an older pic (I miss my long hair) but she is usually WAY up in my grill whenever I get sick.
Coco's love makes me HAPPY.
But when you have a migraine that won't go away and a 7lb Chiweenie sitting on your head it is hard to find the HAPPY in it all.
I am also HAPPY that I am well enough to take my CPR training today!
Once I get that certification we can schedule our home visit for the last step of our Foster/Adopt license. HAPPY!!
More on the
private blog
...have you been following me there?
So what is making your Happy List this week?