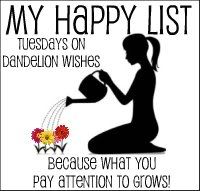 OH the HAPPY this week!!
One of our favorite weeks of Summer is finally here.
It is the week that 6 of my ridiculously handsome nephews for what has become affectionately known as Camp Vasquez!
HAPPY!!!
Today was DAY ONE...it was our UnBirthday Celebration.
You see Big Daddy and I got super smart back in 2007, when Camp Vasquez was born, and came up with an UnBirthday party.
We play games, have cupcakes, do crafts and open presents. HAPPY!!
Some of the boy are getting older. Garrett will be 14 next month and we are coming to terms with the fact that this will likely be his last year at Camp Vasquez.
This makes me a little sad, why do they have to grow up?
But we are soooo HAPPY that Garrett chose to spend this year with us.
You see, he was invited to a Varsity type of Scout Camp and he said, "Nah, this is probably my last year to do Camp Vasquez and I don't want to miss it"
When I learned of this I literally cried.
I felt the love and in THAT moment I realized we REALLY hare a huge part of their Summer memories.
And that makes me HAPPY!!
I have lots of fun pics to share...but for now I will leave you with a couple of links of years past.
Going back and looking at how much fun we have each year makes me sooo HAPPY.
Psssst...I admit hearing the boys tell us that we are their favorite Auntie and Uncle makes me more than HAPPY, it makes me feel like we are doing something right and that they know we love them.
I love this Summer tradition!!
My nephews and Camp Vasquez makes me VERY HAPPY!!
2011 Camp Vasquez...How We Roll.
2010 UnBirthday
2009 UnBirthday
What is making YOU Happy this week? I am so sorry I won't be visiting blogs this week, I am scheduling posts and basking in the awesomeness of my nephews...I know you understand!