I Confess...
This post is LATE! Well, it is Friday, but it is almost 7am and my posts usually go live at 12am.
So I am sorry that those of you who depend on the linky to go live at that time had to wait. I hope you came back to link up!
I Confess...
I DO have a cute story to share. It might make you die a little. Yep, it is that cute!
I Super love that my sister Meg's kids got so excited about a trip to the Dollar Tree while they were here last month.
My niece R had a hard time finding something after her mom said she could choose one item from ANYTHING in the store. ANYTHING she wanted.
I Confess...
I imagine that can be overwhelming for a 7 yr old. I mean, the Dollar Tree is a BIG store and even though everything in the store is only a dollar, the possibilities are endless!
She spent a lot of time checking out everything and weighing her options. And there was a moment there where we weren't sure she was going to be able to make a choice.
THEN she saw IT...a purple pretend iPhone.
Some of her older cousins have cell phones and she has been playing with them all week and taking self pics.
I Confess...
When we went to lunch after the trip to the Dollar Tree I just about died when she said, "Auntie, let's take a pic of us with my new cell phone!"
So of course I pose my face off and we took several self pics. Meg was able to capture the moment without me knowing and I am so glad she did. How cute is this?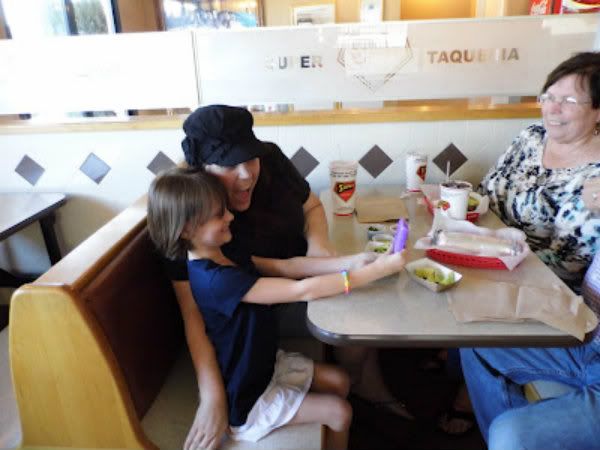 Then she said, "Now let's take one with your phone and you can text it to me"
I Confess...
I. Die. It cracked me up, like seriously made me laugh.
But I totally took this pic and "texted" to her.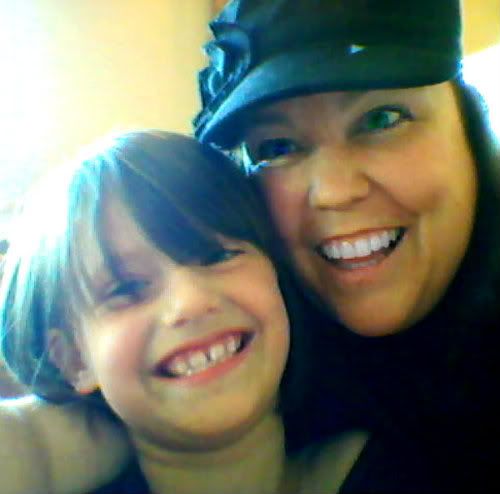 I Confess...
We texted a lot over the next few days.
And played DrawSomething.
And took a lot more self pics.
I Confess...
I love a kid with an imagination.
I love her!
So what are you confessing today?