I Confess...
I LOVE being an Auntie. I mean I REALLY love it. I always love any time I get with my nieces and nephews. So when Zachary(11) and Brock(8) asked if they could come over and play the other day Big Daddy and I went to pick them up. We spent a good long time out on the patio, spitting sunflower seeds and chasing the sprinkler.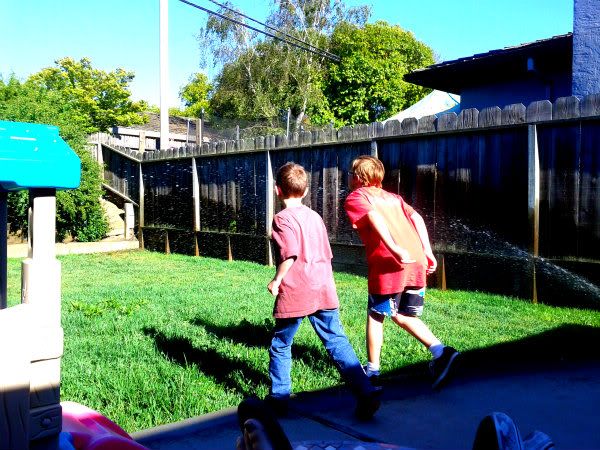 They were in HEAVEN. Yes, really...spitting sunflower seeds and chasing the sprinkler.
I Confess...
Brock got hit by the sprinkler and got his shirt wet, like really wet. So we told him to take it off and lay it on the slide to dry out.
I Confess...
When he took off his shirt I just about died laughing...because I saw this on his belly.
I Confess...
When I asked him about it he shrugged his shoulders and said, "Truth or Dare. No questions.
I Confess...
Then I really died laughing. Hilarious!!
I Confess...
The boys asked if I had any parachute men to play with. I usually have them on hand, but I wasn't sure so I said I would check. When I found that I did and handed to them they actually cheered and gave me BIG hugs.
Over parachute men.
They then spent the next few hours playing with them. Making different contraptions to make them go higher, or faster, or slower...HOURS!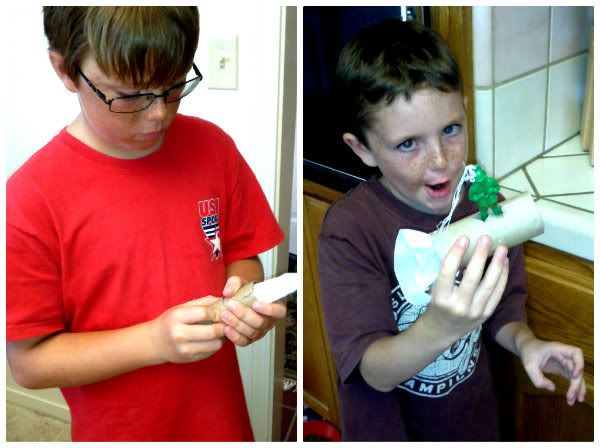 I Confess...
I REALLY love that this day of fun didn't require batteries. That imaginations were used. That laughter happened. That memories were made.
I Confess...
I also love that when one of the parachute men got stuck in a tree that Zachary followed my advice to use his shoe to knock it down.
I Confess...
It was bad advice. The shoe got stuck.
Then my dad and Big Daddy used a variety of methods to get the shoe and parachute guy down.
Hilarity ensued. More laughter, imagination and memories were made.
So, what are you confessing this week?