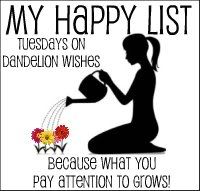 First of all I need to thank the adorable
Aubrey@High-Heeled Love
for keeping the My Happy List party going for me while I took a little bloggy break! I simply adore that girl!! Thanks Aubrey!
I am so HAPPY that we have a few new people linking up for My Happy List.
My little 2 week bloggy break was fabulous. It went by way too fast but I am looking forward to catching up with everyone in the blogsphere!
I have soooo many pictures to share of my adorable nieces and nephews.
It was fun having my sister Meg here for 2 weeks.
We were HAPPY to have Jordan with us for 2 weeks too.
So yeah it was a HAPPY couple of weeks here filled with some local adventures and family, what could be better?
Pics to come soon!
I am HAPPY for my adorable Niece Taylor who made Varsity Cheer again this year. She has cheered through her High School years and is a Senior this year (I can hardly believe it). She is GORGEOUS inside and out. She is a kind, sweet, funny, talented, athletic and smart girl. I love her, she makes me proud everyday!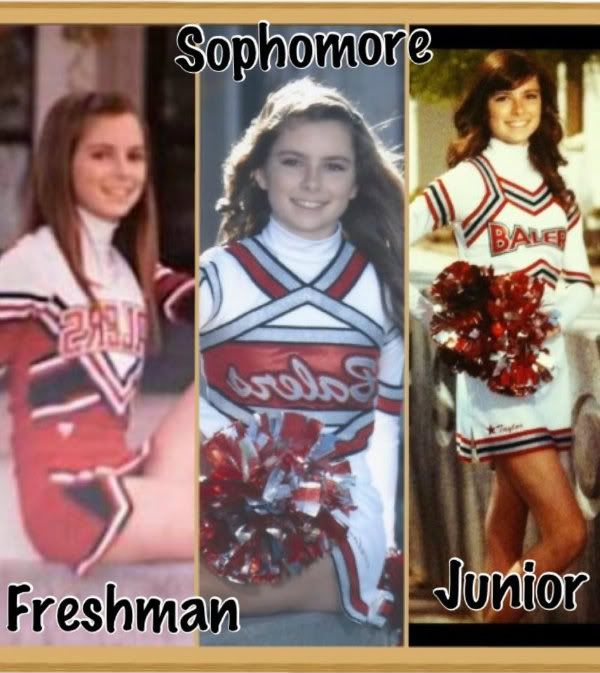 Hey, have you liked my new Facebook page "
little bits boutique
"? Get over there and let me know you "liked" it that would make me really HAPPY. OH and once I hit 100 likes I am giving away a hair pretty of the winner's choice. Tell your friends for an extra entry!!
So, what is making YOUR Happy List this week?