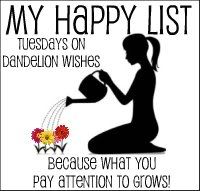 One the TIPPY TOP of my Happy List this week is THIS GUY...we have had so much fun lately. I mean we always have fun but he took some time off and it was just nice having him around so much. Coco is having a hard time adjusting to normal life again and won't stop complaining about how much she misses Big Daddy...I would never complain but Coco never stops ;)
Having J home was great. Poor kid is in the middle of her hormonal teen years, teenagers are so hard. I think it was hard for her to be away from her friends but we are glad that she made the choice to come spend a little time with us. It was too short of a visit for us, but we are hoping that before the Summer is over she will grace us with her presence again. It is so weird not having her living with us full time. I doubt we will ever get use to it.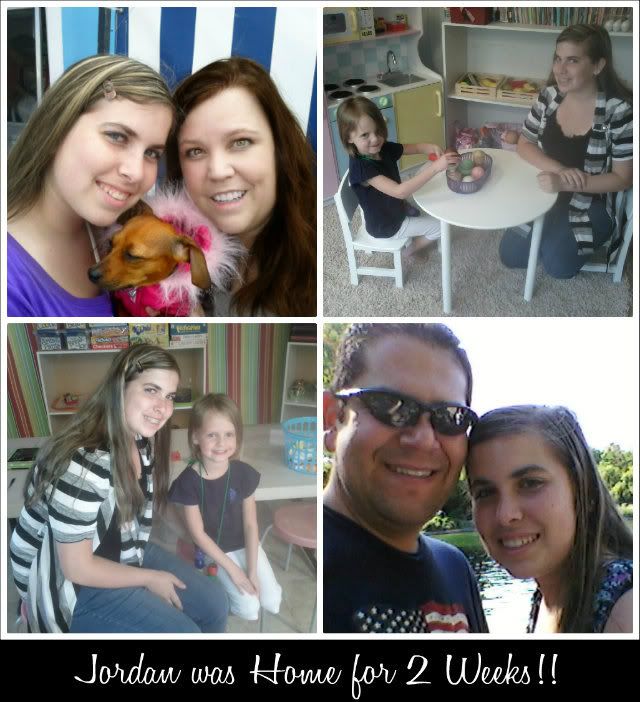 Time with my SISTERS!! Meg was here from Arkansas for two weeks, it was great to see her and spend time with her adorable babies!! OH and her hubz Aaron came for a week too, we really enjoyed spending time with him, it had been forever!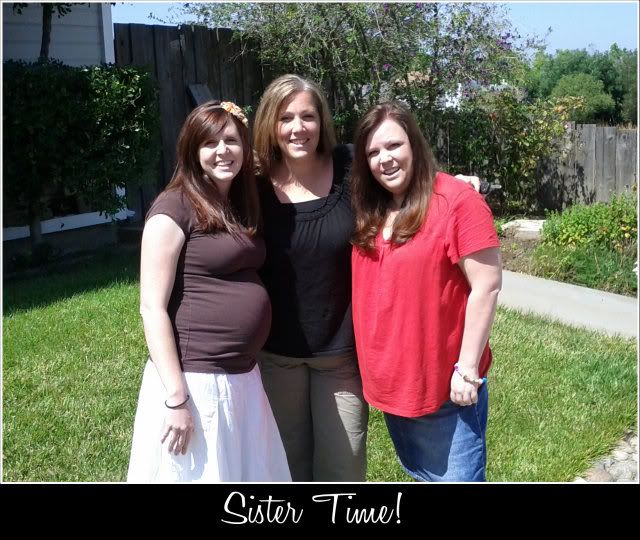 Aaron and Meg took a night away while they were here to celebrate their anniversary. The girls came and spent the night with us and their brother stayed with my folks. On the girl's summer bucket list was "Have a Tea Party at Auntie's House" So we did. How cute are these two?
Speaking of Summer Bucket Lists, they also had make S'mores. We love using out fire pit so we had the WHOLE family over for some toasted marshmallow goodness!! (that is Meg's husband smiling in the background. I think this is Aaron's first appearance on Dandelion Wishes)
We had TWO funfilled days at Gilroy Gardens. We bought my sister Amy's boys Season passes for Christmas so they used their passes on one day to get their cousins in. It was a lot of fun. My folks went and the weather was perfect both days and I just love that place.
Big Daddy even called in to work so he could come play with us. Watching him with these kids makes my heart smile. He is such an amazing Uncle. From going on all of the rides, to making our nephews baseball and basket ball games, to being a human jungle gym, to playing the Peanut Butter and Jelly Game...he is just super RAD! And we still have Camp Vasquez in our near future!!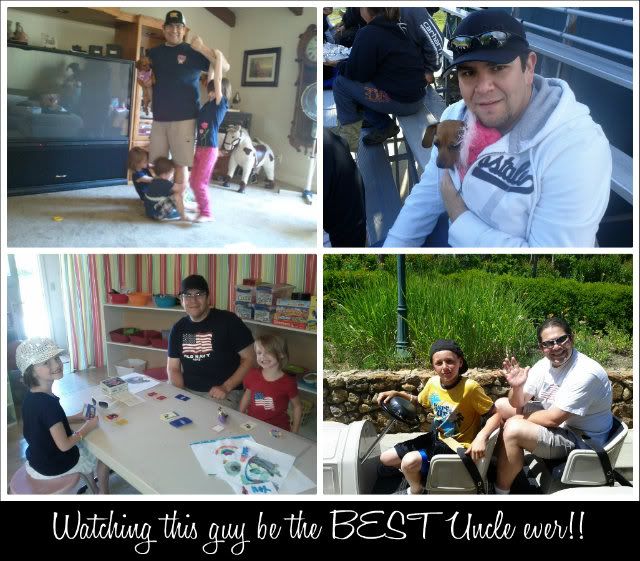 Coco LOVED having so many people around to spoil her rotten. She really is the best little dog ever. SO patient letting the girls change her outfit a million times and letting them carry her around...all for kisses, even from Aunt Meg, who will go on record saying Coco is the ONLY dog she loves!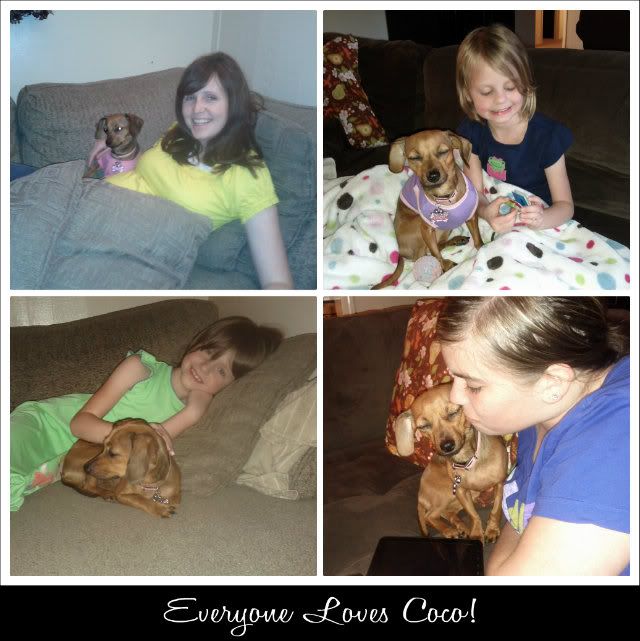 Even if ALL that playing tired her and everyone else out, worth it!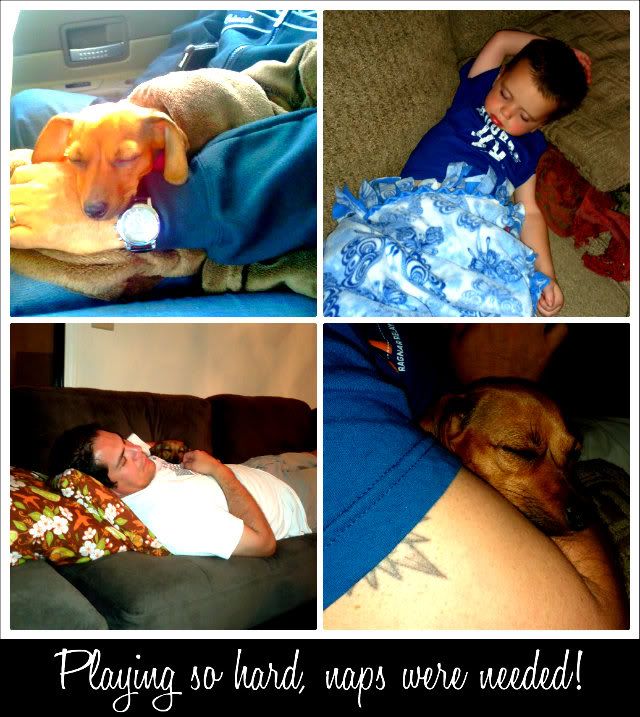 So yeah, this is a whole lot of HAPPY and soooo many things to smile about. But let me end with some serious cuteness, as if this whole post was not totally adorable right? Check out these two. We went to the movie. Everyone needs to wear fairy wings, sequinned hats and BIG sunglasses to the movies, right?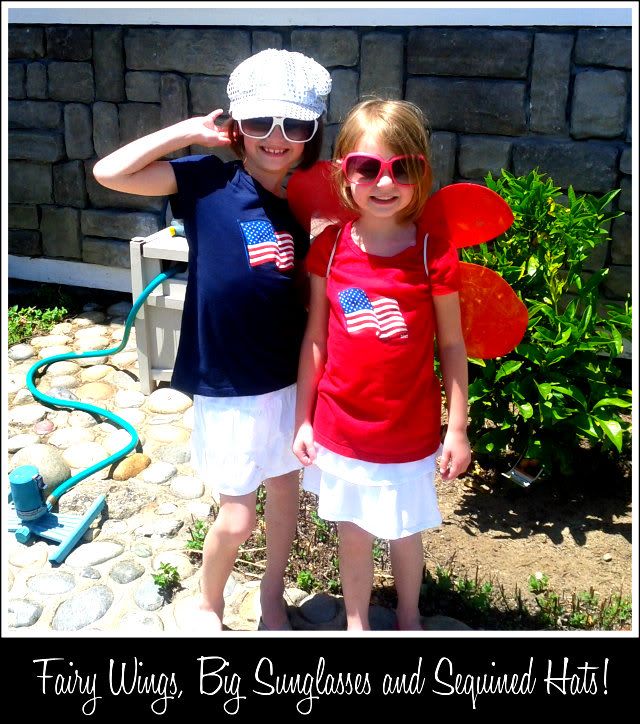 Today I merged my Happy List with Ten Things to Smile about at EmmyMom's place.
So what is on YOUR Happy List this week? Grab a button and link it up!!
OH and PS...I swear i own more than that one RED shirt. We were just picture happy that day so that is what I have pics of me in.