This is a Sponsored post written by me on behalf of Whitney Farms for SocialSpark. All opinions are 100% mine.
OK guys, you know Mama does not have a green thumb. BUT i really love a beautiful garden. Like this one at my in laws B&B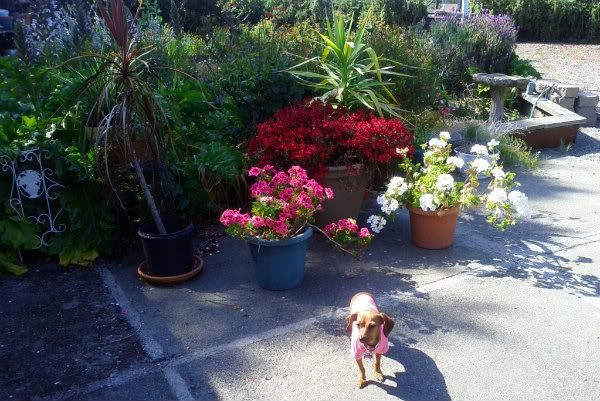 Seriously, so pretty. But I don't have a green thumb.
But I am super excited for ME and people like me.
Introducing Whitney Farms® a full line of 100% natural plant foods and soils with no additives, nothing artificial, just ingredients from the Earth, designed to give you big, beautiful flowers and veggies.
Yep, you can now get the goodness of gardening naturally, with Whitney Farms® plant foods and soils.
Whitney Farms® has 25+ years of leading gardening experience and has improved their products to have: 
-low to no dust 
-no manure odor 
-easy to apply 
-Contains beneficial microbes 
-Specially designed protein-based blends provide your plants with 
both macro and micronutrients they need to grow and thrive
I am not usually an "oooh it's organic, gotta have it" person. BUT this year I really want to grow a garden and since we just moved into this house, I have no idea what the previous residents have done to the soil.
So organic soil for the fruits and veggies I am going to be serving my family is EXACTLY what I need.
And ummm, starting with good soil is the perfect first step, right?
So using Whitney Farms® organic plant food is the next step in the right direction. I almost seems like there is no way to mess it up.
OH and you know I like to save a buck or two so I m super stoked about the $3 coupon. Check it out.