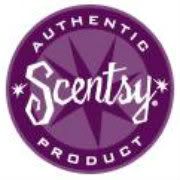 You have tried Scentsy right?
I first learned about Scentsy almost a year ago and I gotta tell you I am in love.
My newest sponsor Kym Hage and I "met" via my friend and fellow Blogger Myya.
Myya
and
MiMi
brought me a lovely gift when they came to see me for our first annual MiMyMa retreat last Summer; a basket filled with Scentsy goodness and Kym was the Scentsy Consultant they purchased it from.
Go check out Kym's Scentsy webpage and IF you make a purchase please let me know so I can enter you in a drawing for a FREE Scentsy Bar
And guess what? I will be selecting TWO winners, because Kym is throwing in a bar too.
Suhweet Right?!
So go, make an order and let me know you did!!
OH and what is your favorite Scentsy scent? I am obsessed with "Flirtatious" right now!!