I have been talking about my NEW private blog for a little while now.
I want to show y'all how totally adorable my new blog design is: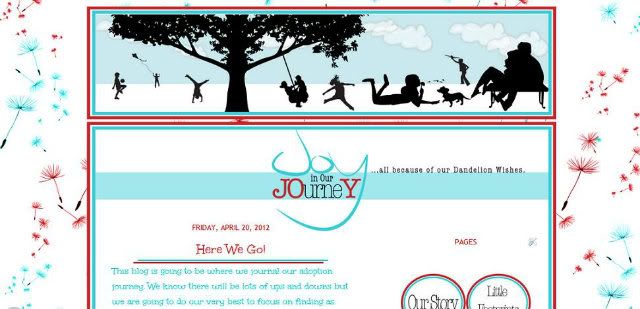 CUH-YOOT right?
The FABULOUS Vanessa of
Vanessa Marie Creations
did an amazing job.
Seriously y'all. I sent her an email with what I IMAGINED I wanted the design to look like and she brought it all to complete fruition.
Working with her was so nice. She was fast and efficiant, she was in constant communication and she had no problem making little changes and adjustments for me.
If I wanted a little tweak here and there she would say, "Sure, I want you to be 100% happy."
Uh, yeah...really. She never made me feel like I was being too demanding or asking for too much. She just did it all with a smile and made me feel like my vision was important to her too.
Our blogs are personal.
As bloggers we know our blogs are a reflection of ourselves.
Having a design that matches WHO we are is important.
Having a designer who understands all that is priceless.
You can learn more about Vanessa by clicking her button on my sidebar or any of these links.
FACEBOOK
BLOG
OR
WEBSITE
You can also email Vanessa with any requests @ Vanessa.marie.creations@gmail.com
Thanks again Vanessa, I am soooo in love with my new blog.