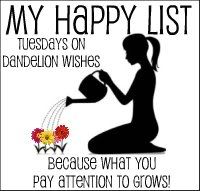 I am soooo HAPPY that I had the most incredible Mother's Day.
Big Daddy, Coco and I went to the North Bay to spend Sunday with my wonderful Mother in law. We had an amazing time.
We jumped in the car at 3am to hit the road and be there by 6am. Watching the sunrise as we drove over the Golden Gate Bridge.
I was a foggy cold morning but it was BEAUTIFUL just the same.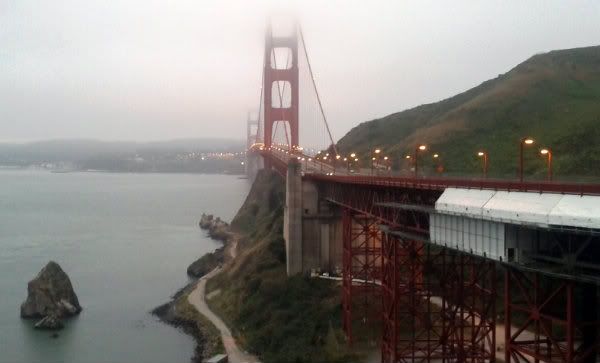 Living so close to San Francisco makes me really HAPPY.
Spending time at my in laws B&B was so nice. It ended up being a gorgeous sunny day, perfect weather to spend the day in the garden with family.
Coco was soooo HAPPY to play ball with Big Daddy's cousin Christine's little boy Tyler.
It was so cute watching them play together. I cannot wait to give Coco some little "siblings" she loved having the undivided attention of this 4 yr old darling boy.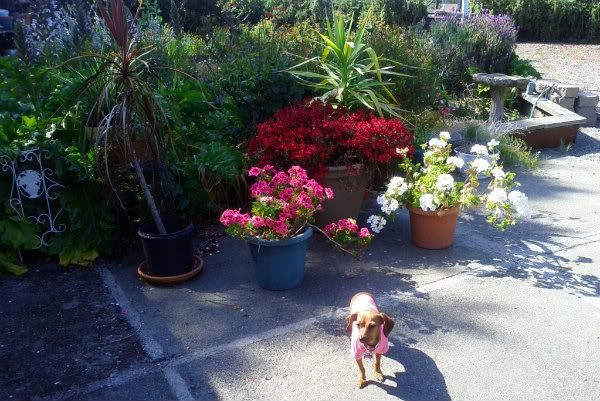 Watching Big Daddy with Tyler was another reminder to me that I want to have a million babies with this man just so they can have him for a daddy.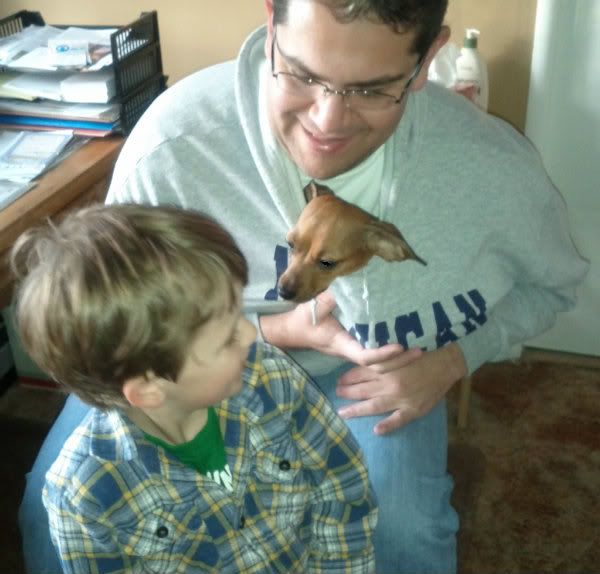 Jordan called to wish me a Happy Mother's Day, that was a special and unexpected treat. I expect that she spend this day focused on her bio-mom, makes perfect sense. So a call from her made me feel loved and appreciated...and of course HAPPY!
I am HAPPY that I am able to mother, Jordan and even my little Coco, who loves her mama.
I am HAPPY that we are adding to our family and that maybe next year at this time Mother's Day will have an even MORE personal feeling to it for me.
I LOVE being an Auntie, being an Auntie makes me REALLY HAPPY!!! My sister Amy and my sister in law Melinda left me lovely messages on my Facebook Wall:
Amy said:
"

Happy Mother's Day! Thank you for all you do for me and my boys! It takes a village and I am really lucky you are part of my village! I love you!

"
Melinda said:
"
Thank you HolleeAnn for being an awesome mom to Jordan and Aunt to all your nieces and nephews. I know my kids are very lucky and blessed to have you in their life. They absolutely love coming to your house and playing with you and Uncle Paul. Camp Vasquez is their favorite and will be something they can talk about the rest of their lives.
I hope you had a wonderful Mother's Day!!! We love you tons!!! Thank you for being you!!"
When each of my sisters and sisters in law celebrated their FIRST Mother's Day I gave them all a special gift just to express how excited I am for them. Celebrating ALL mothers who are actually mothering their children is a beautiful thing.
My sister in law Kristie just had her baby and this is her first Mother's Day...my daddy sent me this email after her special gift arrived in Colorado:
"

HolleeAnn, we were here when your mothers day package arrived for Kristie. HolleeAnn you continue to amaze me. What a wonderful thing to do just when it was most needed. Benjamin is so cute and is loved, but he is making a major change to this little family.
Thank you for your thoughtfulness! You have a great ability to choose things and your timing is amazing. It was very appreciated here.
Love you.
Dad

"
Sweet right? Having people in my life who KNOW
my heart
and
my intentions
and allow me to love their children makes me really HAPPY!!
And finally but most importantly...
I was HAPPY to talk to MY Mom on the phone yesterday and I am HAPPY that they are on their way home after almost 2 months away from home. I have really missed her but I am glad that she and my dad got a chance to go and see my sister Meg for 4 weeks and my brother Scotty and his wife and new baby for a few weeks.
I am HAPPY my mom will be home tomorrow so I can show her she is appreciated and loved by ME!