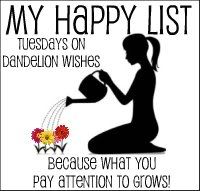 OK y'all...I have been selling old clothes, decor, electronics, DVDs, CDs and other miscellaneous items to purge purge purge.
Well, that and cuz I wanted to justify new stuff :)
I am sooooo HAPPY to share a few fun things and a pretty cool story...
As y'all know I have been putting together a classroom for a preschool enrichment program I will be opening in the Fall.
It has been a lot of work and the project just got bigger.
I decided to take over more of the garage to make the classroom work better for me, this means putting in a temporary floor to make it all one level.
I got a GREAT bid from my cleaning lady's husband and work begins soon! HAPPY!!
I also decided that I wanted a new play kitchen, and I wanted one from
KidKraft
I KNOW their products are top quality and built to last.
I have been teaching and creating magical learning places for preschools for almost 20 yrs now (um, yeah, i am old).
So I know the toys and furniture that can withstand the test of time and thousands of kids playing with it daily.
KidKraft
is that company!
ANYWAY, I told myself that I could buy the
KidKraft
kitchen I wanted IF I bought it using money I made selling stuff I wasn't using.
So last Thursday I started listing things on a local Facebook group and by Sunday I had made $400+ and was ready to order it. HAPPY!!
I went to the Facebook group to delete some pictures of things that had sold and...
THERE. IT. WAS.
MY
KidKraft
play kitchen...listed for $80!!
I snatched it up...I wrote "Mine, Mine, MINE!" and told the girl I would come with cash to pick it up as soon as she would let me.
Guess what? She lives down the street from me!!
So within minutes this little beauty was in my playroom...
HAPPY!!!!
I am going to clean it up a little, though it is just a little dust and pen marks...it is in GREAT condition otherwise.
I am also going to paint all of the PINK that Lime Green that is in the curtains, just to make it match a little better and make it more gender neutral.
It makes me REALLY HAPPY to have it though and now the money I made can go to the floor.
YAY!!
I also recently started adding furniture to our patio, I got these COMFY chairs at Target for $18 each...total bargain.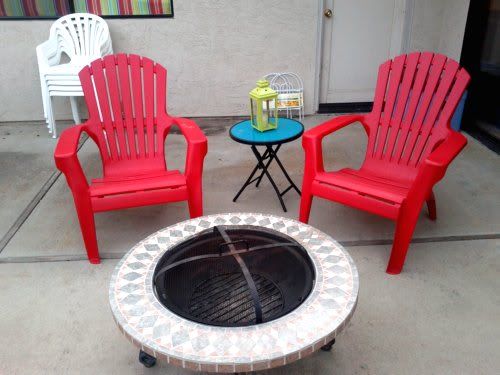 I love our little backyard, especially since Francisco (that's fun to say), our gardener, seeded it for lawn. We are already using the space like it is part of the house. HAPPY!!!
Hey did you notice that Pete and Bella finally moved home with us?
Coco and Big Daddy are HAPPY!!
I am HAPPY they are HAPPY!
So what is on YOUR Happy List this week?
Grab a button, add it to your Happy List post and link up!!