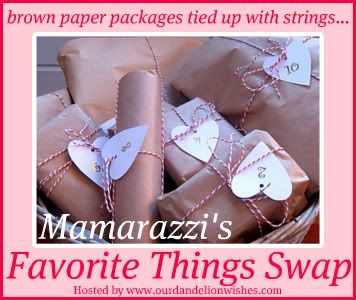 My partner
Angie @ My So-Called Chaos
sent me a box filled with her favorite things and I love love love it all. Angie has participated in most (if not all) of my swaps so I knew she would not disappoint. Angie sends VERY thoughtful packages...I am such a lucky girly!! Look how cute she wrapped everything up...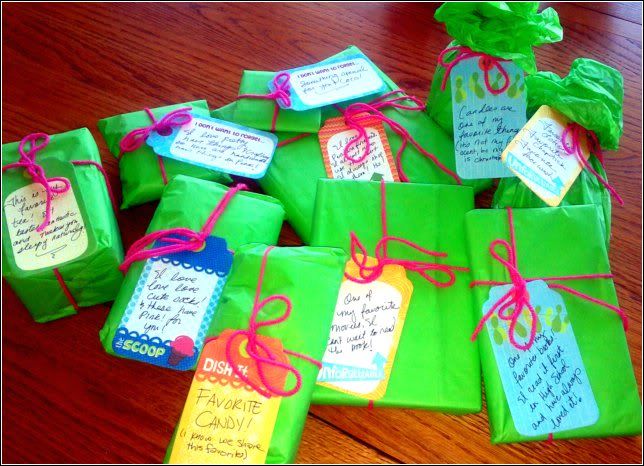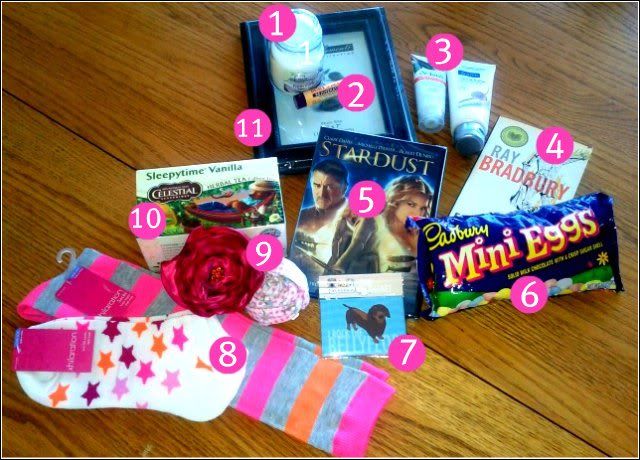 Here is what she sent me...
1. Yummy smelling Clean Linen candle...happens to be MY favorite scent!!
2. Burt's Bees Lip Balm...cannot wait to try this!
3. Angie's Favorite Face wash and Lotion...LOVE that they are travel size, perfect for a weekend getaway.
4. Angie's Favorite Book...Big Daddy already put this in his work bag, I guess he is reading it first!
5 Stardust...I haven't seen this movie yet, can't wait!!
6. I sent these AWESOME Cadbury Mini Eggs to Angie too...but I sent a much smaller bag.
7. An ADORABLE little doxie magnet...Coco loves it!
8. SUPER CUTE socks...lurve!!
9. Darling hair pretties...because a cute hair accessory can make even a bad hair day look intentional!
10. Sleepy Time Vanilla Tea...I have been meaning to try this, so excited!
11. A little black picture frame...perfect!!
Thanks Angie for a FABULOUS Favorite Things package, you rock sistah friend!!
Want to see what I sent Angie?
GO HERE!!