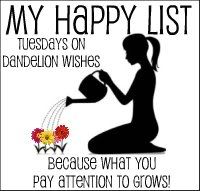 Before we get to the HAPPY...I have 2 items of business.
First of all HUGE thanks to
Miss Angie @ My So-Called Chaos
for hosting this month, I really appreciate the ways she kept the party going in my absence.
And a little reminder that every time you link up you are entered to win something from MY Happy List in our monthly Happy List drawing. By
random draw,
December's winner is (ironically)
Miss Angie.
Angie I am going to send you one of my new favorite things and it happens to be on the top of my HAPPY list this week.
This stuff is the bomb diggity. A few weeks ago my lips got some major chappage because I went out 2 nights in a row in the cold weather without lip protection. THEN the chappage turned into little blisters and well...it was ugly. THIS week my lips are healed and I decided to try
Satin Lips
to get them soft again. First I used the lip mask to buff away the dead skin and then used the balm to moisturize. I have been doing the
Satin Lips
treatment for 3 days and my lips are soft and supple. This stuff is no joke. Seriously, having soft lips makes me VERY happy. Your
Satin Lips
are on the way to you Angie.
The last few months have been FILLED with family time. We spent a ton of time with Jordan, but kept forgetting to take pictures. These are some I grabbed from her Facebook, the kid is the queen of the self photo. I am so HAPPY that she asks us to squeeze in for a million pictures. Even if they are not that flattering of me.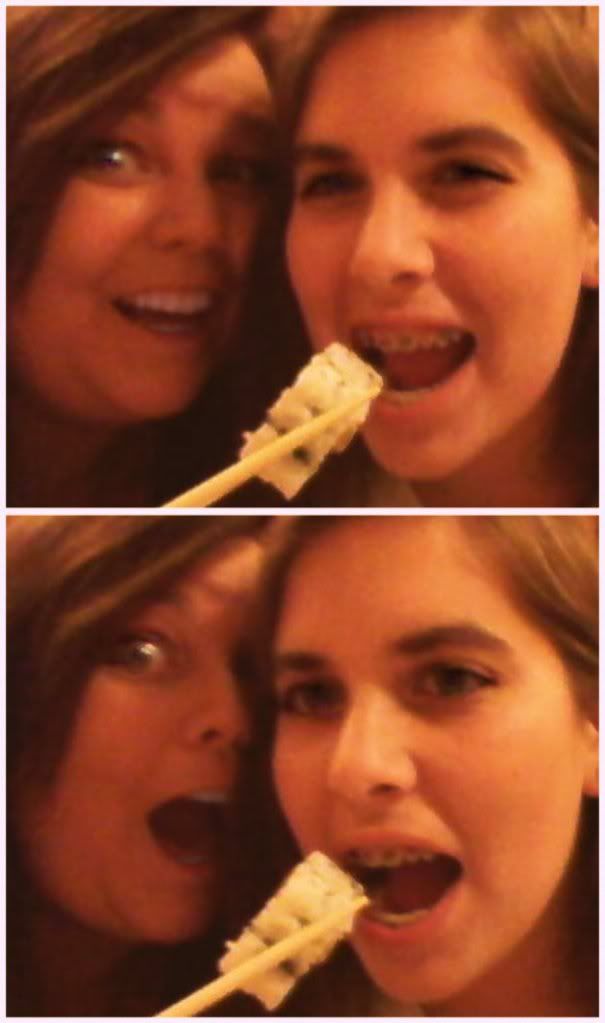 Christmas morning was filled with HAPPY as we watched 7 little boys and one teenage girl rip into WAY too many presents. Apparently that whole naughty or nice thing does not apply in our family. Maybe it is because the naughty is HILARIOUS! Seriously, the stuff these kids come up with. But look at the mountain of gifts! You can't even tell from the pictures that their are gifts stacked tightly behind the tree and beside the entertainment center. The kid's faces were priceless...HAPPY!!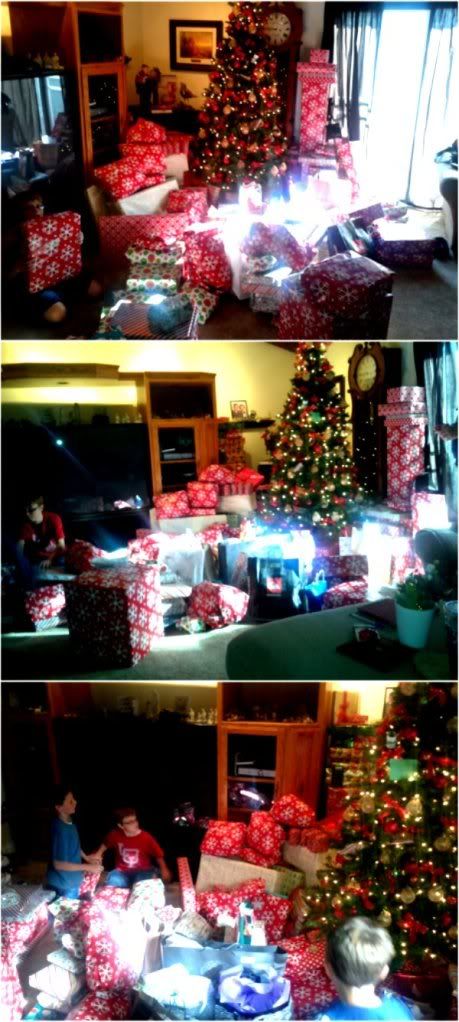 Speaking of naughty this picture makes me REALLY HAPPY...Big Daddy and I bought our nephews season passes to
Gilroy Gardens
for Christmas. Before they closed until April we went and saw an amazing laser light show and froze our fannies off on the rides. The only food offered was what I like to call "Elf Food" all sugary goodness. I actually had to use insulin before going to bed that night. Worth it. So. Much. Fun. (forgive the red eye) Check out my silly nephews, so awesome.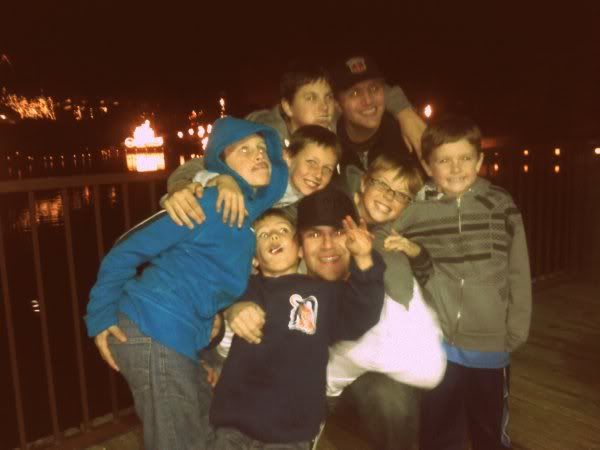 And finally...Big Daddy worked out swaps and took some days off so that we could spend the week leading to Christmas and most of the week after together. Yep, lots to be HAPPY about. Oh and how adorable is Coco in her Winter coat? HAPPY!
So I know that was a lot of pictures...thanks for hanging in. I have soooo many more, expect a lot more photo filled posts. Most of them are crappy cell phone pics, but hopefully you can find the HAPPY in all of them!
What is on YOUR Happy List this week? I cannot wait to hop around and bask in the HAPPY!!