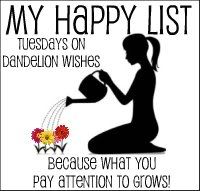 We got the keys to our new home today!
It was so fun walking through the totally empty house and imagine where we are going to put our things. The carpet throughout is all brand new and it smells like fresh paint and everything is spotless. I love a fresh start y'all. LOVE it!
Mima has been talking a lot about how excited she is that we will be living around the corner from my folk's. I think she is mostly excited because she will get to see Coco whenever she fancies.
Coco loves Mima and would spend all day curls in her lap getting her back rubbed
. Mima is looking forward to "tending Coco" on Saturday while we make the big move, so "Coco doesn't get underfoot". Adorable.
This Wednesday we are going to take a break from packing and go on a double date with Jordan and the boy who is taking her to the Winter Formal.
Our teenager invited US on her very first official date
. It makes me HAPPY that Isaiah (the boy) is willing to meet us and share a meal before the BIG date.
We move in FOUR days
. Holy smokes that all went FAST!!
PLEASE link up your HAPPY list I need a really good excuse to have little breaks throughout the day and reading your Happy Lists and visiting your blogs is perfect!!