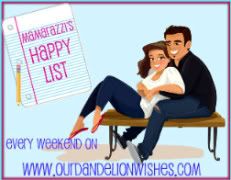 Today is the last day of Camp Vasquez. It has been a very HAPPY week with 6 of my awesome nephews.
I have so many fantastic pictures and stories and quotes from the week to share. I am hoping to get a little time next week to do that.
Here is a couple conversations I overheard...
Brock 7yo: Aunt (Mamarazzi) say's no puppies for Coco because there are lots of dogs in shelters that need homes.

Steven 6yo: Yeah, but our parents won't let us go get them and Aunt (Mamarazzi) could give us them for free.

Brock: Yeah and my dad likes free stuff, it is how he stays so RICH, he hates spending his money.




HAPPY!




Steven: Hey Brock, do you like tacos?

Brock: Why are you asking me that?

Steven: Um, just because I want to know.

Brock: Well that's awkward.




HAPPY!
These last 2 weeks have been amazing. Having Big Daddy home was awesome! Spending so much time with family has been fantastic!!!
HAPPY!!
Today we head over the hill to Hollister to reunite the boys with their parents and to see my folks and my sweet Mima who will be staying with my folks for the month of August.
HAPPY!!
Still on a bit of a blogging break...hope to catch up with y'all soon. I love Summer!