I saw this floating around the blogsphere and decided I would join in.
I am already doing a little "behind the scenes" 30 Days of Gratitude for my awesome husband, that my sister Meg is doing on her private blog, but I wasn't going to blog about it...mostly because I was doing little things to express my gratitude for Big Daddy and ya know, it is a little thing between us.
So when I saw this challenge
Our Life on a Marquee
I got really excited. You know me, I am all about expressing gratitude for the little AND big things in life...since I do my weekly
Happy List linky
. I just LOVE the idea of a little post everyday this month to stop and express thanks...after all, you know I am a firm believer in
what you pay attention to grows.
I am a little late to the linky party so I am going to post day one and two in on post...
Day One...
I am so very thankful for my truly amazing husband. Long time readers of my blog know that I most def got myself a good man.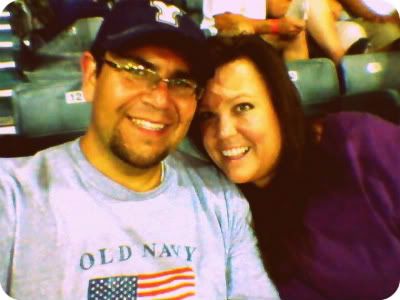 And even though he says he
married up
when he
landed
me, I feel like I am the one who married up!
He is the kindest, most generous, loving, sexy, funny, intelligent, wonderful man I have ever known. He is always analyzing our lives and encourages our family to be the best that we can be. He works full time and is still continuing his education at the same time.
He is a wonderful and devoted father, I love the relationship that he has with our teenage daughter Jordan. J loves her daddy and knows his devotion to her. He reminds her daily to dream big and is her biggest cheerleader.
I love that he has a strong relationship with our Father in Heaven. That he prays for continued guidance as he leads our family in a manner that is pleasing to God. I am so thankful he takes that role so seriously and is such a strong example of faith.
Big Daddy is my best friend, there is no one I would rather spend my time with. He makes me laugh that deep belly kind of laughter, seriously he is a really funny man. He loves me like I have never been loved before in just the right kind of way. He is my confidant and my biggest supporter. He encourages me to follow my dreams and tells me the sky is the limit. He never stops working on ways to make our already fantastic marriage even better.
I am already enjoying Our Happily Ever after and sooo Thankful to call him my husband.
Day Two...
Our beautiful daughter Jordan.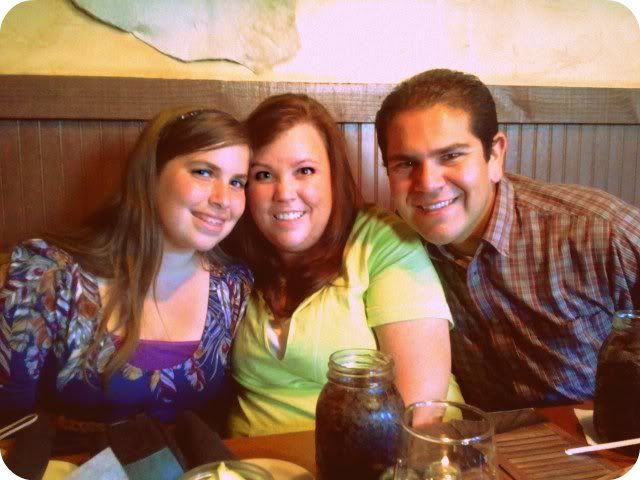 J is the most compassionate teen I have ever known. She loves deeply and feels deeply. She is always looking for ways to comfort and help a friend in need.
J is an amazing caregiver and is a hardworking babysitter. She has a family that she works for every weekend and even when life presents something that might be more fun to do, she is responsible enough to keep her commitments and never takes a weekend off. The children she cares for truly love her and the family is very appreciative of her dedication to their children and the consistency in care she provides.
J makes us laugh. She is a kid that values quality family time and after almost a year of kind of
flaking
on US to do other teenage things...she is expressing the want and need for more time with us, doing family things. When J lived in our home we played games as a family every night after dinner. J tells us how much that time together means to her. I love that she expresses a thankful heart.