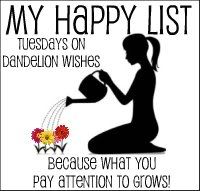 Children I love...
Remember the BIG box of Halloween goodness that I sent to my sister Meg's Family?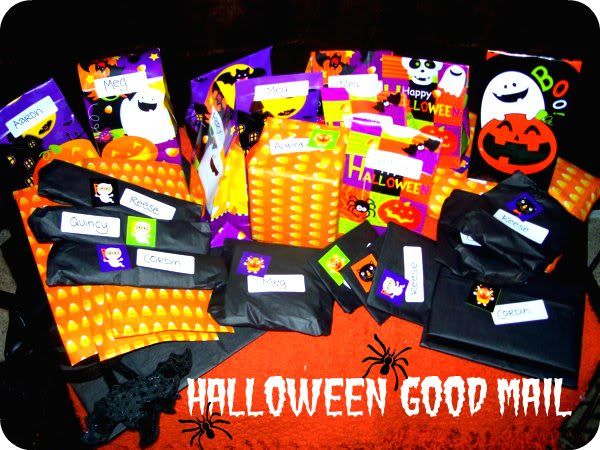 Well...Meg sent this video of the girl's reacting to the awesomeness.
Yep, that little bit of, 16 seconds long, sweetness is what is topping My Happy List this week.
And speaking of children I love...
Jordan spent part of the weekend with us...
Big Daddy's folks and a long time family friend, Terrie, came down on Saturday and we had a fantastic visit. We enjoyed a Teppanyaki dinner and I got a little of the good time on video.
Awesome right? So. Much. Fun.
When we got home we finished watching the game...Go Cardinals!
Then we stayed up late playing games.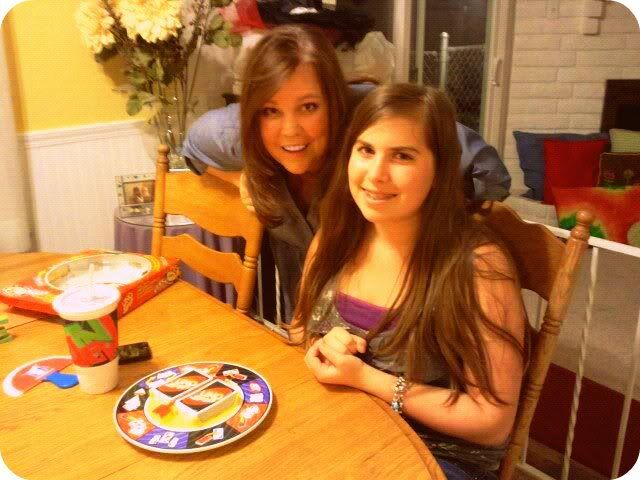 Felt like the good ole days when we would play games after dinner every night. J said "I miss this" a few times and Big Daddy and I agreed. It just felt, right.
Trash talking at it's finest...
J was cracking us up with all of her trash talk, she is really competitive bu even when she is losing she talks trash like she is winning, it kill me. But the BEST was this little bit of gross goodness...
J: Uh oh. Daddy has his fart face on.
Me: What? Daddy has a fart face?
Big Daddy: (farting)
J: Yep, I knew it.
Followed by lots and lots of laughter. Yes, we are all 12 yr old boys at heart around here. Farting is just funny...sometimes.
Swap Goodness Coming Up...
I announced Mamarazzi's Autumn Swap...did you sign up yet? Go HERE to read all of the details (rules and requirements), spaces are VERY limited and I only have a few newbie spots left.
Soooo, what is making YOUR Happy List this week? Grab a button, add it to your Happy List post and link THAT post up. Remember, every time you link up your Happy List is another entry to win the monthly Happy List prize...winner of the $25 Target card and Happy List will be announced on Tuesday Nov 1.