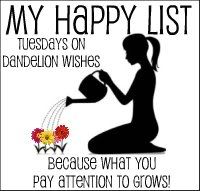 Halloween Goodness all wrapped up with L-O-V-E!
I got a phone call from some VERY happy little girls yesterday. The Halloween package I sent to my sister Meg's family arrived and "Pieces" and "Q-bee" called to thank me (their little brother "Cheeto" was still napping).
Hearing them on the phone going on and on about the "presents" made my heart smile, SERIOUS HAPPY! I love answering the phone and hearing "I love you Auntie" coming for the sweetest little girls.
Meg is going to send pictures and video, I will share them with y'all once she does.
And speaking of amazing packages..
.
I maaaaaay have gone a little overboard with my package for Swapoween.
What can I tell you? I really love Halloween and I love my partner, so I wanted to put together a FABULOUS package for her. HAPPY!!
Coco and Aunt Debi are now BFF...
I am really HAPPY that Coco has FINALLY warmed up to my Aunt Debi. Three weeks of Coco growling and snapping at her and now they are practically BFF! This was a huge source of stress for me, since Coco loves everyone. I am glad she got over whatever it was that was making her not like Debi.
The TV addict in me is HAPPY!!
I am loving the new Fall sitcoms!! New Girl, Whitney, Up All Night...finally something that is not reality TV that holds my interest, and makes me laugh.
We spent the weekend in Hollister (the town not the store)
We decided to go over the hill to bask in the awesomeness of my family. It was a GREAT weekend. I am HAPPY to spend anytime with my family.
We celebrated my brother in law's 40th birthday, looked at a few potential homes for our move there this Spring, and had a delightful family dinner after church on Sunday.
I got to bask in the awesomeness of my nephews and niece...
This little guy Brock is totally in love with Coco and the feeling is 100% mutual. Puppy kisses=HAPPY!!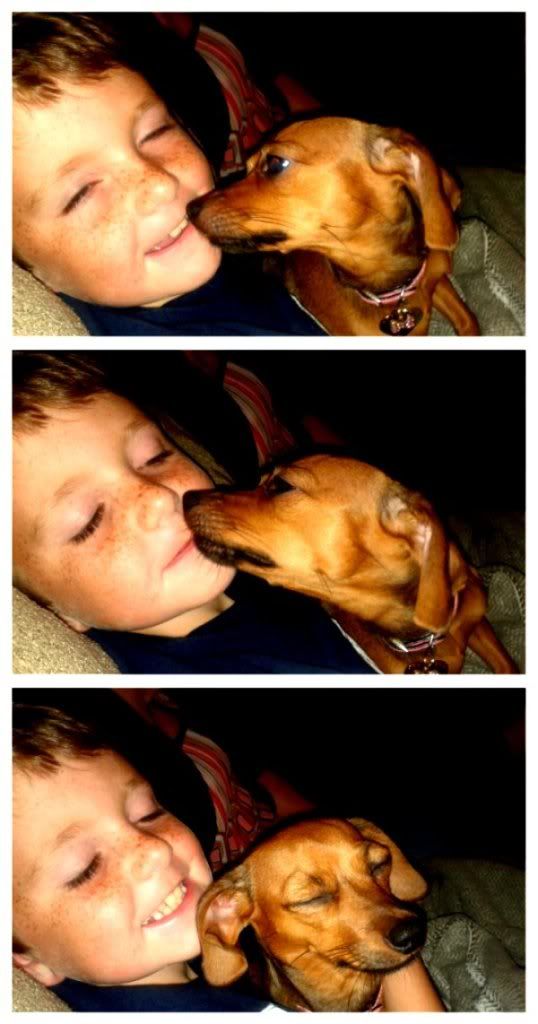 OH and check out this teeeeeny tiny snail.
I have an affinity for snails. I am not really sure when it started but I have always loved them. I have some little ceramic snails that use to live in a terrarium in my parent's home when I was growing up.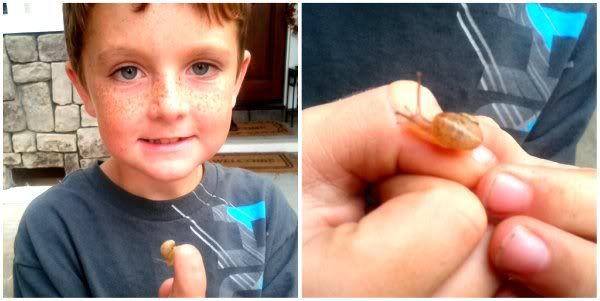 Soooo...what is on YOUR Happy List this week? Remember, every time you link up you are entered to win a prize in my monthly My Happy List drawing. I will announce the winner and the winner of the $25 Target Gift card in my first Happy List post of the month.