Get ready for some picture overload. I swear, I have no idea how to get this all posted unless I just put it all in one post.
Yep a whole week of Camp Vasquez in one post. I have REALLY tried hard to condense it by creating collages, but still...
It. Is. A. Lot.
So enjoy the serious cuteness that is my nephews and feel free to wish your kids had an Auntie and Uncle like me and Big Daddy...lol.
DAY ONE...Happy UnBirthday Celebration!!
Every year we have a Happy UnBirthday Party...We give everyone their birthday gifts at this celebration and then we are done for the year. It is pretty much brilliant.
We always have a craft and play some games...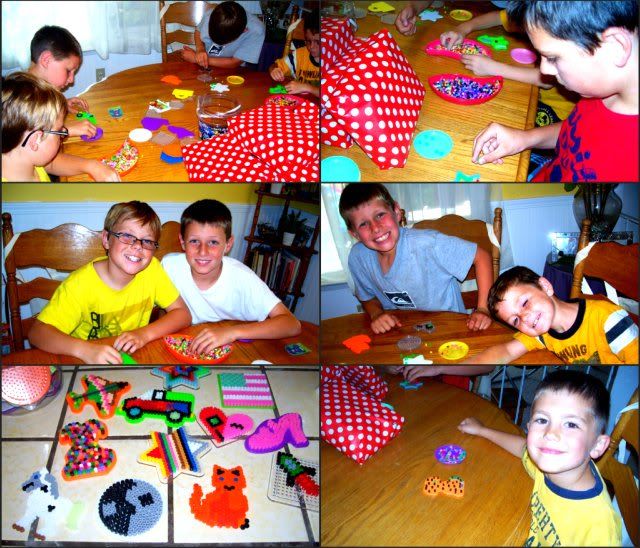 Open Presents...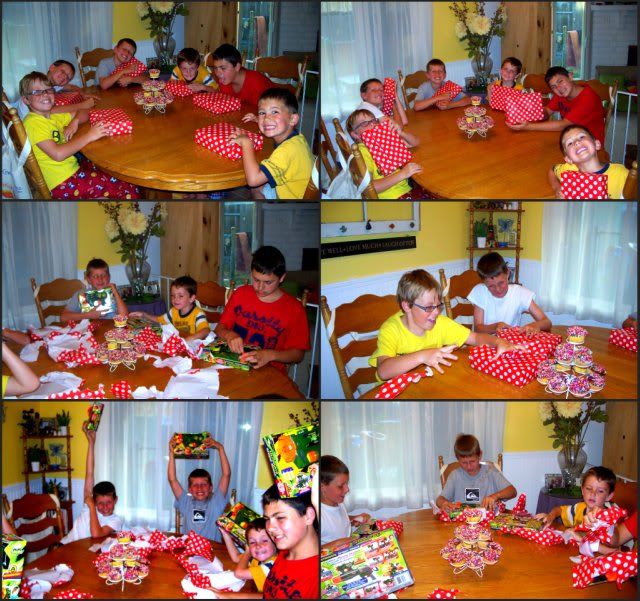 Make UnBirthday Wishes...(Brock and Steven got smooched by The Great Fonzo and ended up with mustaches)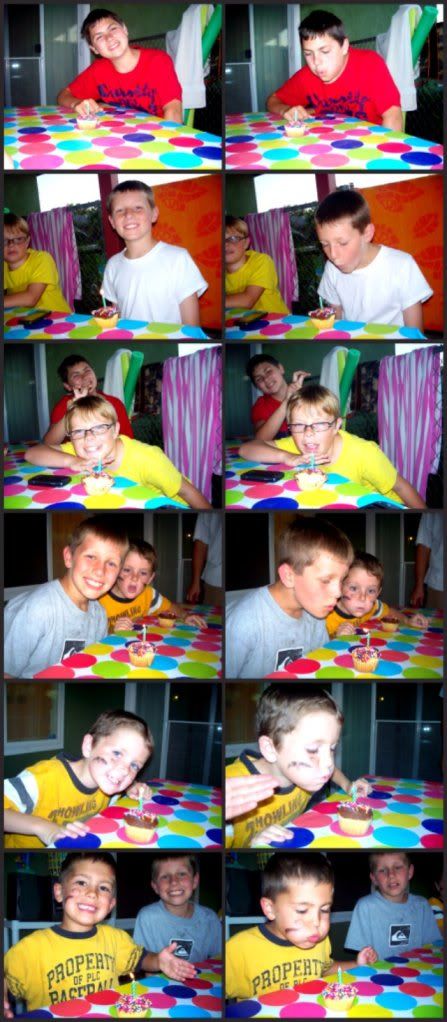 Play outside with new toys...
And this year we had a VERY special appearance from The Great Fonzo, a super rad magician...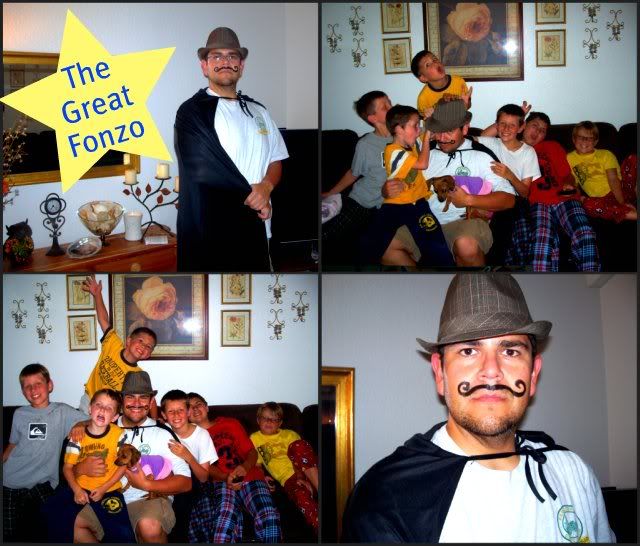 I even got the magic show on video...
DAY TWO...Micke Grove Zoo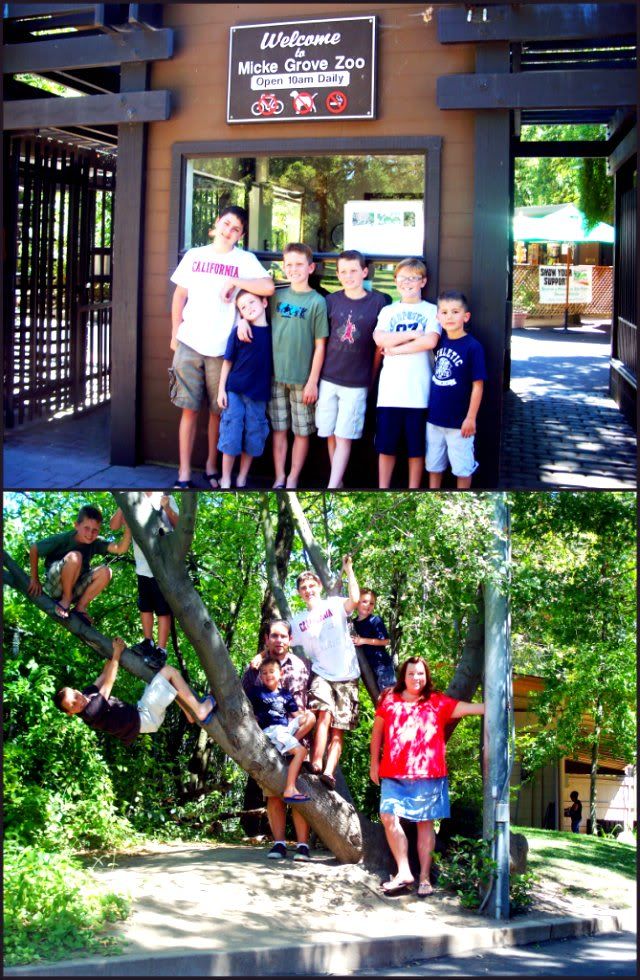 Lots of group photos...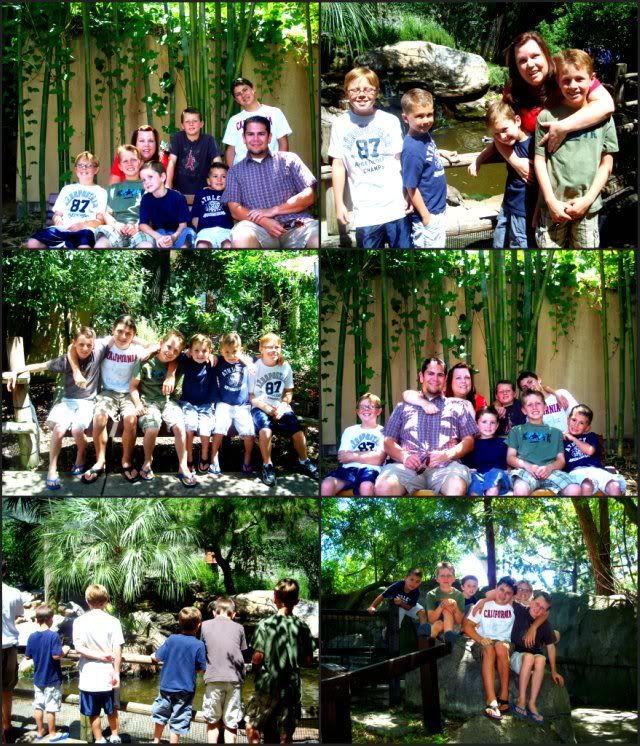 2 sets of brothers. My sister Amy's boys on the left and my brother Mark's boys on the right.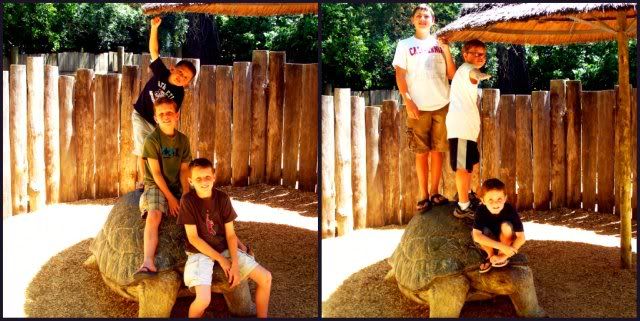 Wing span pictures...
The Lorikeets...our FAVORITE part of the Zoo...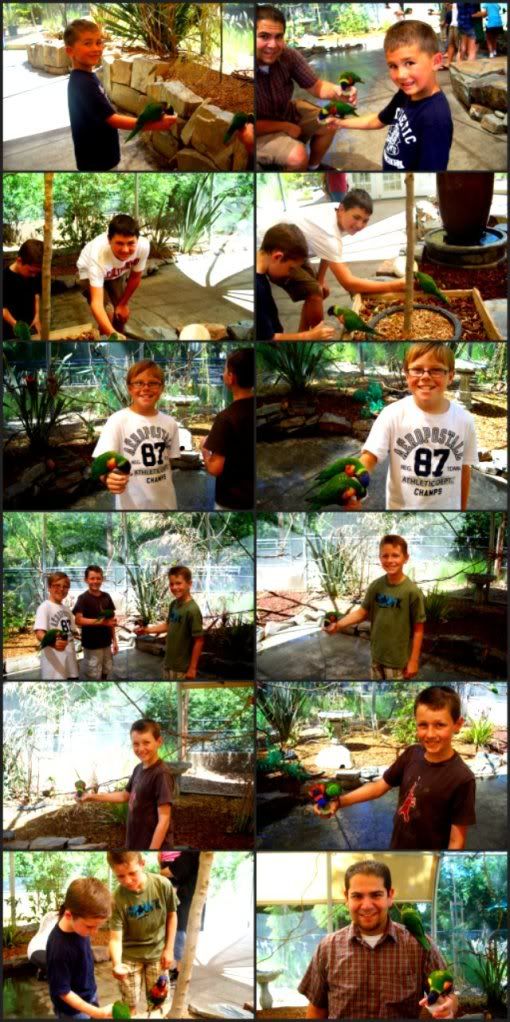 Even Mamarazzi got in the mix...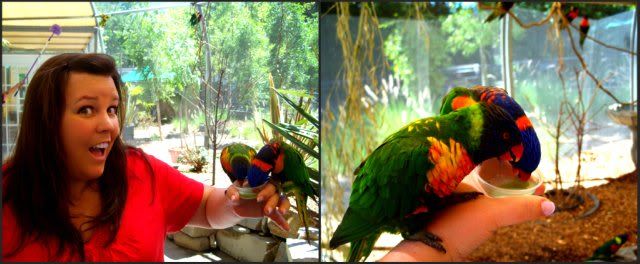 And the super HANDSOME Big Daddy...dang he is good looking.
DAY THREE...Fossil Discovery Center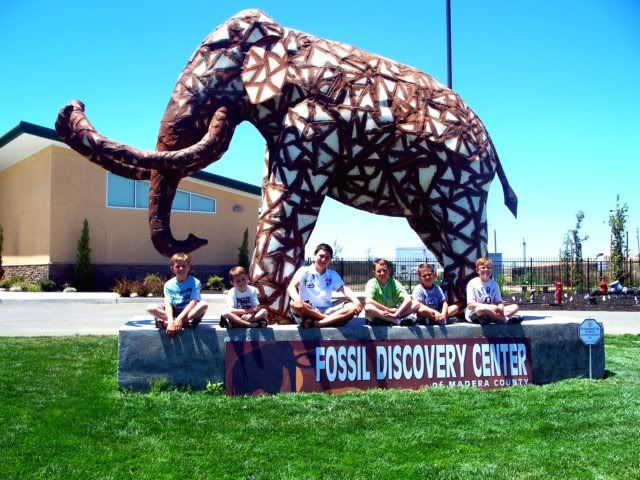 Our tour guide Conrad was FANTASTIC!!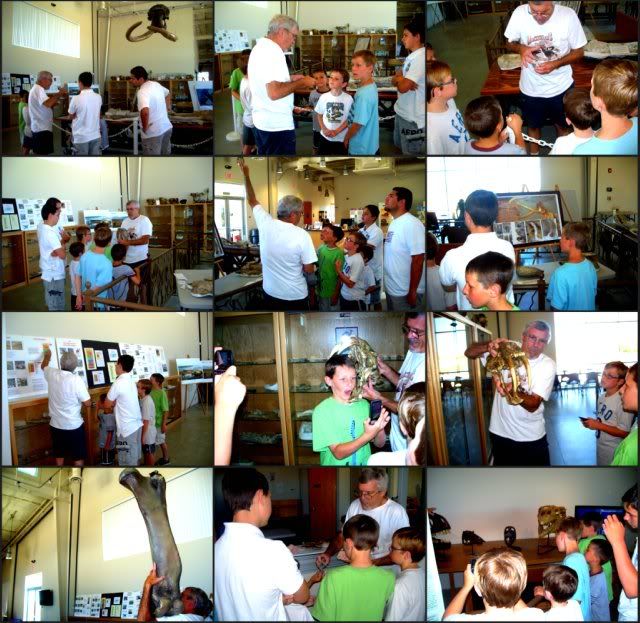 The older boys took LOTS of pictures with their cell phones...
DAY FOUR...Hilmar Cheese Factory and Splash Park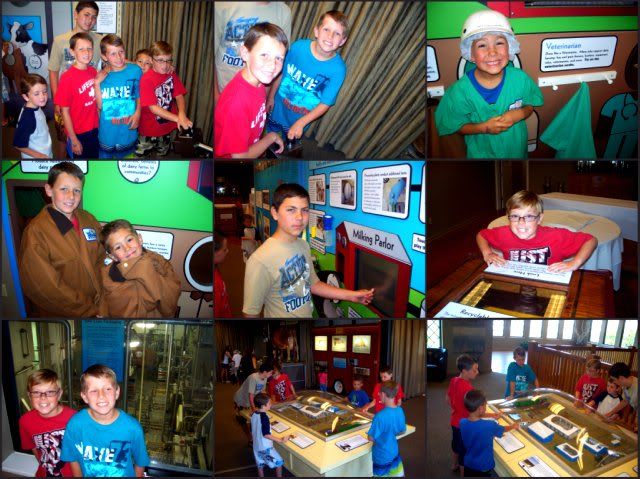 Brock 7 is always ready for a photo op and he NEVER disappoints!!

The boys love making ice cream...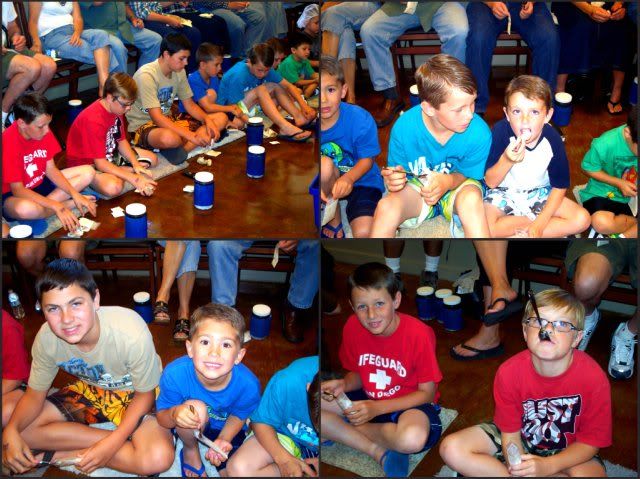 I love getting everyone's pictures out in their gorgeous landscaping....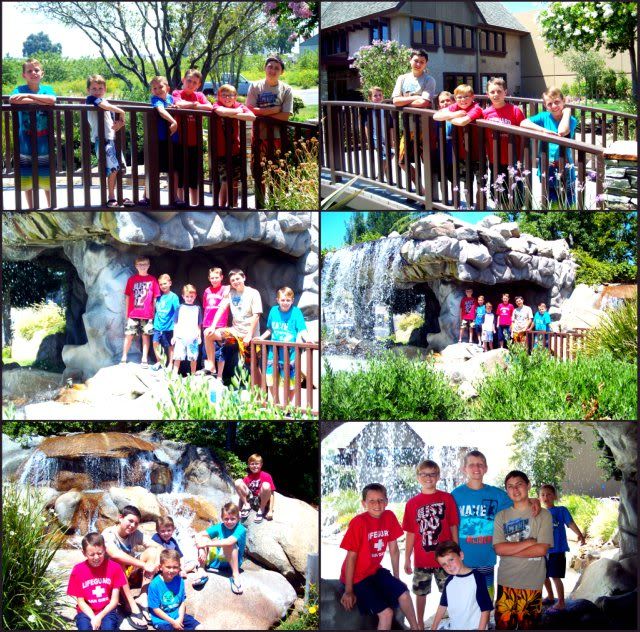 And of course Big Daddy and I stopped for a self pic...I love this man!! I love that he used a week of his vacation for Camp Vasquez.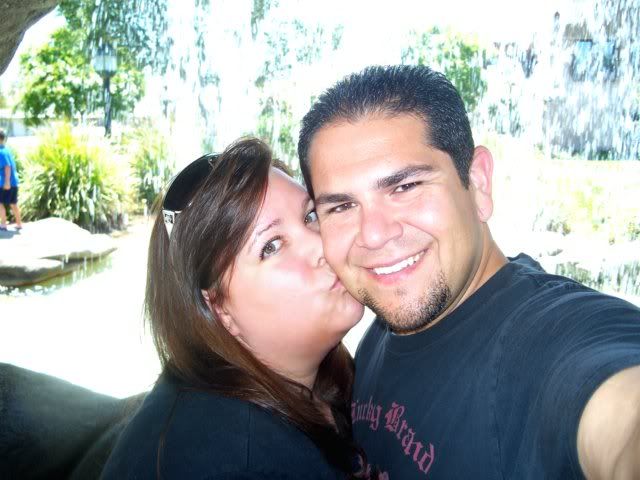 This little splash park is a GREAT way to cool off...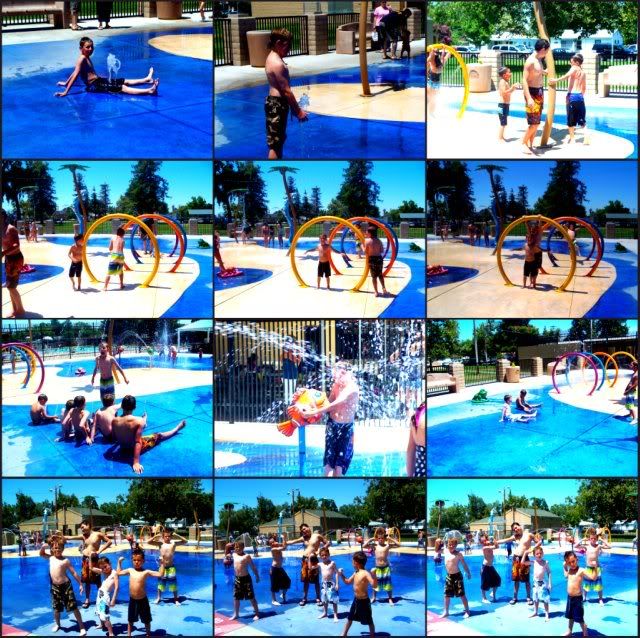 DAY FIVE...Funworks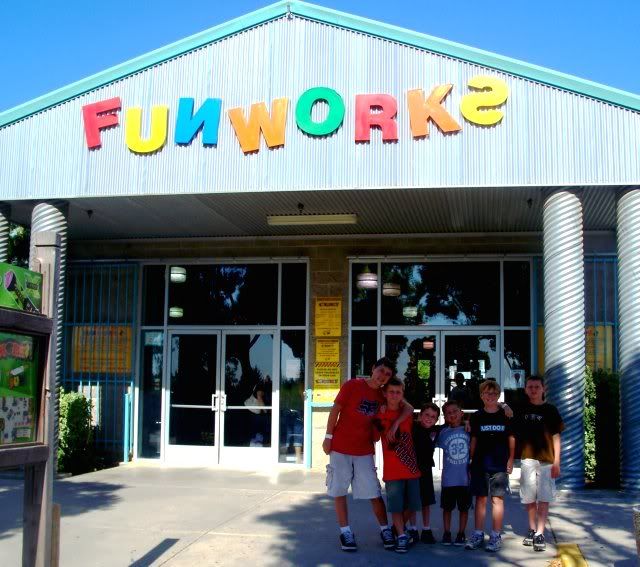 We started with the bumper boats and the boys got SOAKED, it was awesome!
They decided to "dry off" on the Go Kart track.
Garrett age 13 was a cautious and responsible driver.
HUGE props to Big Daddy for 7 trips around the track so the shorter kids could have a turn.
Steven age 6 was all smiles even when Big Daddy leaned in and said, "See that peddle on the left? That's the break. I NEVER use that peddle!" He loved it!

Parker age 11 was VERY serious about his driving...

Brock age 7 waved every time they passed...so cute!
Tyler age 9 was tall enough to drive alone but decided he wasn't ready for that or being a passenger.
Zachary age 10 was too short to drive alone, which he was not happy about, even when the boys got up and cheered for him, he kept the same pouty face. Can't really blame him.

Fun works has THREE Putt Putt golf courses, 18 holes each.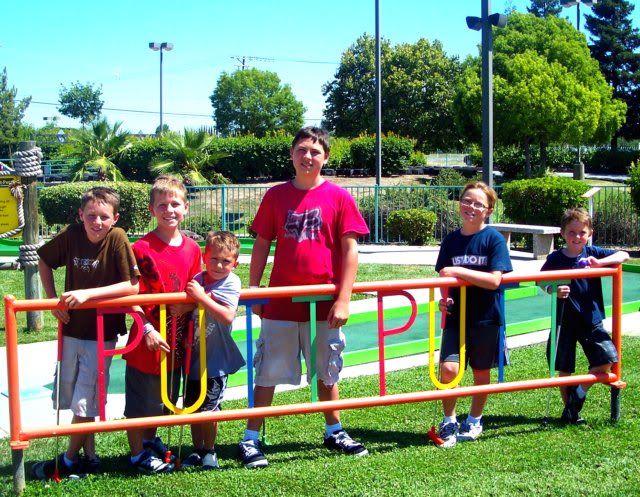 The boys had a blast playing all three courses, multiple times.
We divided up into 2 groups Big boys and Little boys...so much fun.
They boys are all really good rock climbers because my brother Mark and his wife Melinda own two gymnastics gyms where the kids spend lots of time.
This rock wall was different though, it was like a vertical metal treadmill and it was an awesome challenge!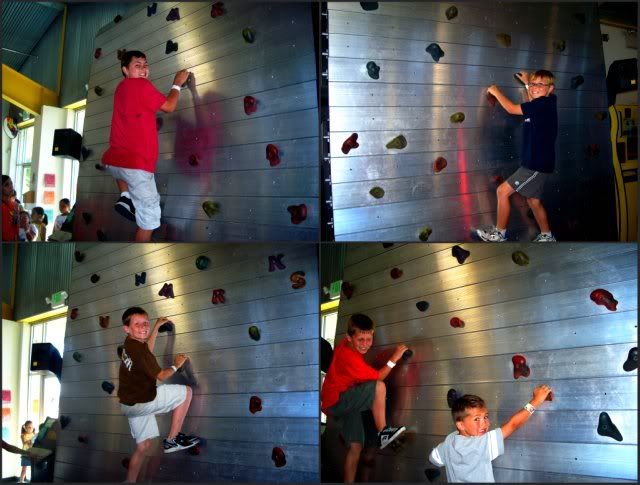 DAY SIX...Modesto Nuts Game
We had amazing seats, right behind home base, thanks to one of Big Daddy's friends. The game was awesome and went into extra innings making for a VERY late night. The boys were determined to make it through the game for the firework extravaganza and the chance to run the bases. Steven sacked out 30 min before the game ended at inning 13...yep, really. We got home at 1am. Talk about troopers!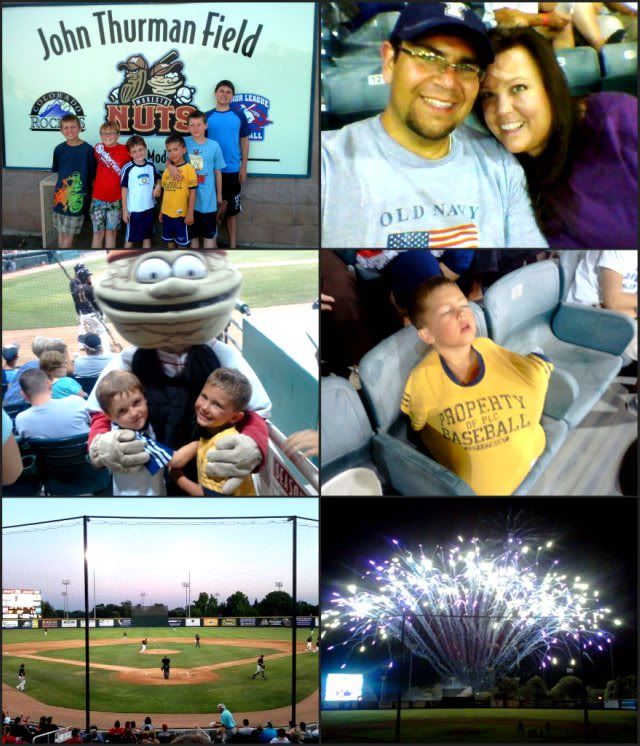 And Of Course there was PLENTY of
Swimming...
AND
Skateboarding...by future X Games Athletes Zachary 10 and Parker 11
AND
"Life Guarding"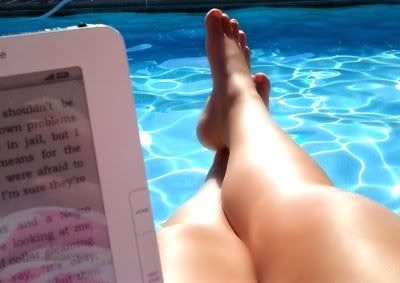 Not nearly enough sleeeeeping...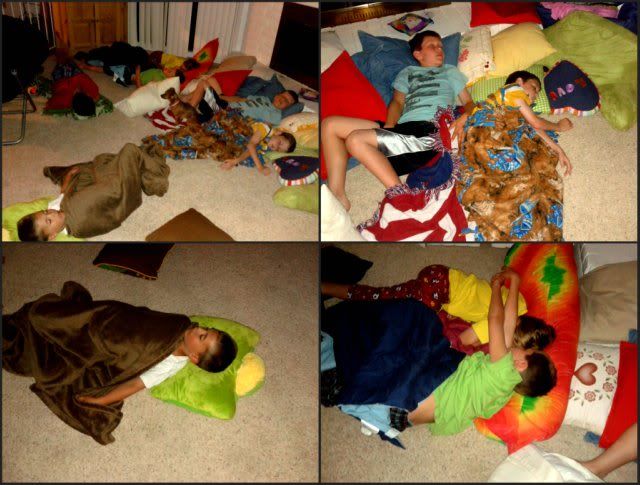 What a FANTASTIC week...I cannot wait until next Summer!!!