I Confess...
As Summer is winding down I want to be in front of my computer less and less.
I can barely get my work done, I am so over having a computer in my lap.
I Confess...
I will be glad when August is over. Big Daddy has been working 10pm-6am and the shift is killing me.
I HATE sleeping alone so I have been working at night and sleeping when he sleeps during the day.
It's a wonky lifestyle. I miss the sun. My tan is fading FAST!
I Confess...
I have loved having my Mima close by. She has been staying with my parents and we have been able to go over the hill to see her on Big Daddy's days off.
Coco is madly in love with her and the feeling is totally mutual. You can almost see the exploding cartoon hearts over their heads, it's adorable!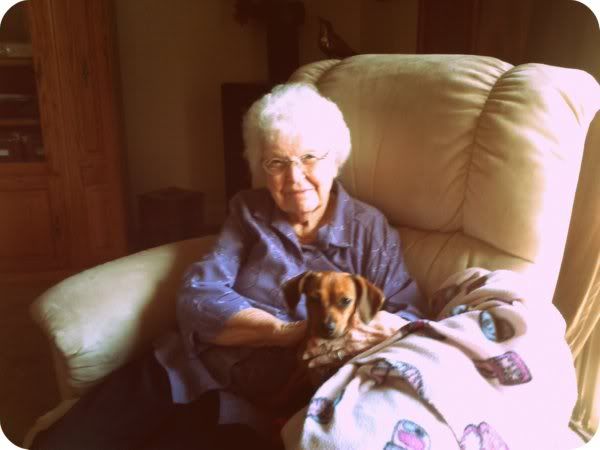 I Confess...
This picture makes me laugh. We love Phil's Fish Market in Moss Landing.
Mima saw "Phil the Fisherman" and we asked her to pose for a picture. She did not disappoint, joking that this was her new tall dark and handsome boyfriend. Of course later when we showed her the picture she said she already had a man waiting on her in heaven. Love her.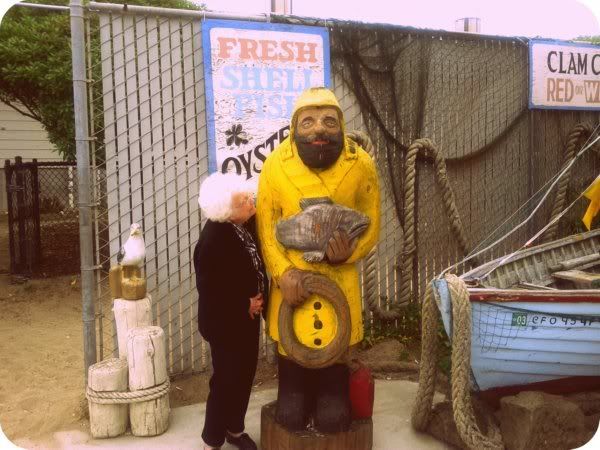 I Confess...
I am hoping to get my blogging mojo back soon.
I really appreciate Big Daddy taking over the blog last week. It was a much needed and welcome break.
It also made me realize that he has some good stuff to say, so he will be posting now and then. I am hoping to talk him into a weekly post.
I Confess...
I will be hosting a swap soon. Check out the poll on my sidebar.
I figured with Summer ending and kids going back to school it would be a fun time to do it!
Sooo...what are you confessing this week?