I have a few fun things on my Happy List this week.
But before I get started I just want to thank everyone for the kind comments on my post yesterday. You really know how to make a girl feel better and feel loved. I know in my heart that I have far more people who do love me and want to be my friend than people who don't.
So, even thought I am sad and confused over the loss of two friendships I am also HAPPY and reassured that the good FAR outweighs the bad in my life. Thanks for that.
Big Daddy very sweetly upgraded my phone and it arrived yesterday. I think I am in love.
It. Is. Awesome.
I can even Hey-Tell, and play Words with Friends & Word Feud (HolleeAnnCFG) now...so fun!
Having Big Daddy do something sweet like this makes me HAPPY!! My other phone was nice but he knew I wasn't thrilled with the bulk of a sliding keyboard. It was actually HIS turn for the upgrade but he said he would be HAPPY with my old phone. I love him.
I am soooo HAPPY he found this picture on his old cell phone...I love Coco.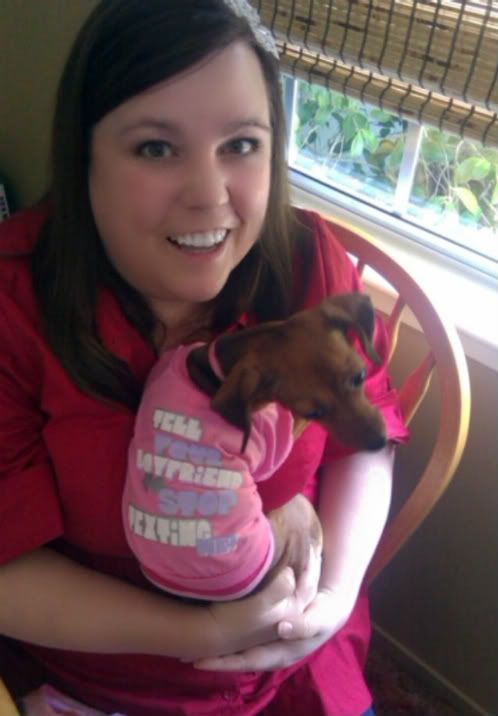 There is something about a trip to Costco and having my snack jars full that makes me really HAPPY. It could have something to do with the full pantry and freezer but i think it is more about how CUTE my jars look.
It has been HOT...finally. and Coco does not like the AC so I am always finding her buried in a blanket. Watching her push and pull and roll and poke to get her sleep spot juuuust right is hilarious!! HAPPY!
Seeing her stick her head out to watch us walk to the other room is so cute. HAPPY! She always wants to make sure she isn't missing anything.
The top right picture makes me HAPPIEST because she was so cold she stuck her nose in Big Daddy's shirt, so adorable!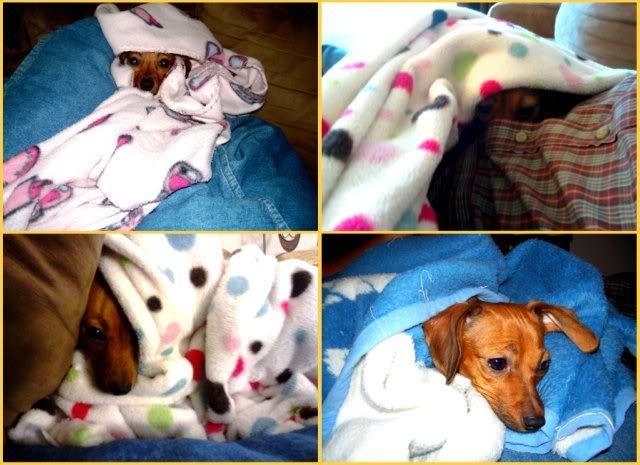 Lastly...I finally got to pick out that FREE new sofa I was telling you about. It is a sectional, and I promised myself I would never get another sectional (I hate the one we have now, but it came with Big Daddy, the ONLY piece of "his" furniture left) but this one is HUGE so I am excited about it.
And really, how do you get picky when the price is right? FREE is my favorite price and I am thankful for the NEW furniture!
I will post a picture next week. We have a friend delivering it on Sunday.
OH AAAAAND on Monday it will only be SEVEN sleeps before TEN DAYS of FUN with
MiMi
and
Myya
(and their adorable kids) who will be arriving for the MiMyMa First Annual Summer Retreat! (did you "like" our
club page on Facebook
?)
Yeah, I expect it will become a tradition, it's gonna be THAT epic!!
Links must lead to Happy List posts that contain the Happy List button. Posts should lead to Family Friendly blogs. Blogs containing explicit language and/or sexually explicit content should contain an "adult content warning", or risk being removed from the link list. Kthanks!