1. Name two things you consider yourself to be very good at.
I am a really good mom. I love being a mom. I was born to be a mom and I am constantly doing self review to see what I can do to improve. More than anything else I do I am my biggest critic when it comes to parenting. So far, I think I am doing it right.


I am also a really good wife. Of course it is easy to be a good wife when I have such an amazing husband. Big Daddy is my BEST friend and doing things for a man who would do anything for me is a pleasure. We have a pretty awesome relationship and make a good team.

2. Name two things you consider yourself to be very bad at.
Yardwork...i dispise gardening of any sort and would much rather sacrifice something in order to pay a gardener.

I am also really bad at thinking of things that I am bad at...LOL...I have been staring at the blinking cursor for a long time trying to think of something to say I am "very bad" at.

I guess my parents raised me to think I am more awesome than I really am.

Or something.

3. Do you believe everything happens for a reason?
Yea, I think so. When bad things happen I try really hard to find the lesson in it. When good things happen I feel truly blessed and try not to take it for granted.

4. What is something you have eaten lately that you shouldn't have?
Whatever made me SUPER sick this weekend, holy toilet time. Seriously, there was nothing sexy about it.

5. Do you think the time should change or leave it alone?
Change. I kinda like when the time changes, even though it messes with me a little.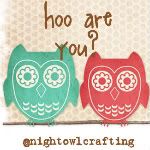 my mom is visiting this week so forgive me if I don't get to your blogs until this weekend. I STILL intend to visit everyone who visits me and comments on my blog. I promise. It just might take me a few days to get through email and comments and get to you! MWAH!