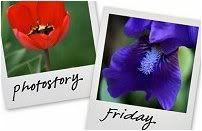 Hosted by Cecily and MamaGeek
Wondering what is in the basket?
It is a YUMMY picnic lunch for 2 lovely little ladies
here they are, ready to get their munch on!
this is the one who used "sugar lips" to get EXACTLY what she wanted. "Would you mind making us a picnic lunch to enjoy outside in the shade...please?" How could i say no to that?
yep...i am easy like that! a little bit of sugar goes a long way with this mama!