Every Christmas we put up 2 trees. One tree is a little one that holds our growing collection of traditional and homemade ornaments. The little tree is in our family room in the back of the house where we spend most of our time. The other is bigger and sits in the formal living room, its a little "fancier" and looks gorgeous from the street in the big front window. It is also beautiful on the inside and I have really been enjoying it as our light in the morning as we gather for family scripture study and prayer each day before we go our separate ways for the day. I will post pictures of that tree later.
This is really the first year that Jordan did all the decorating of the little tree. She couldn't believe I let her do the whole thing. Yea, I can get a little anal when it comes to decor, I have a crazy sense of order that can take the fun out of things for other people (
even though the organizing part is pure bliss for me
). This year is just let it go...I was so proud of myself and I REALLY resisted fixing all of the ornaments once Jordan went to bed (
to be honest I moved a few, just because they were backwards
). For the first few days the tree in all its disorganized, unbalanced charm disturbed my sense of order but after a while it really began to make me smile. Remembering the smile on my little girl's face as she took total control of decorating something important to our family makes me realize THAT is what life is all about. Letting go...relaxing and living in the moment. I hope we all do that this Holiday Season...I know I am planning on making a REAL effort to just let things go in the coming year and just living in the moment, soaking up the awesomeness that is my child and finding the beauty in the little things that are perfectly imperfect.

smiling already
one little tree, one strand of lights, one happy girl
snowmen, so cute!
giving the snowman bunny ears...goofy kid!
the star and angel...small tree on overload
yep...life is pretty darn good! Merry christmas everyone!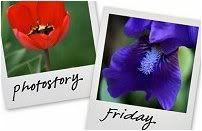 Hosted by Cecily and MamaGeek
thanks to all my SITStahs who visited yesterday and left so much love. I had over 500 visits and around 389 new comments on the featured posts and throughout my blog all within a 12 hr period...pretty darn cool. You can still enter my GIVEAWAY!! the winner will be announced on Monday Dec. 21.