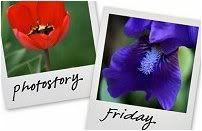 Hosted by Cecily and

MamaGeek
For Mutual the other night the Young Women and the Young Men gathered to play a little flag football. Jordan was pretty excited to play even though she said, "Football is not my best sport but I am pretty good at it, of course." Who knew?! The girl jumped right in and Big Daddy and I stuck around to cheer her on. It was so much fun!! The pics aren't that great...I seriously need a new camera (
are you reading this Santa Claus??).
But hopefully you can look past the pics to the story behind them. I am also throwing in a few videos...they are all like 30 seconds each...and worth the peek and good for a giggle. Trust me, I am not just saying that cuz she is my kid (
really, I'm not
).
of course her eyes are closed...it's the stoooopid flash
on my camera, like I said I need a new one!
J and her friend Sammy waiting to be picked for a team
look how Sammy's little brother is disappearing in this pic
SpooooooOOOOOooooooky!!
of course she wore a silk headband to play football...
after all...she is MY child AND a girlie girl!
Sammy pointing out who they are gonna take down first!
it started out a little bit scary (
remember she is in PINK
)
I mean REALLY can ya blame her?
look at the size of some of those boys...HUGE!
THEN after a few plays my girl
J was NOT intimidated...look at her go after this one!
flexing their muscles!!
BRING IT ON!!
here she is "looking alive"
one more of J "running" she keeps her whole body upright...its hilarious!
i am sooooooo thankful that Jordan has such a great group of youth and fabulous leaders to do such fun things with. She loves it...even if it isn't her "best sport".