I love
Good Mail
. I love sending it. I love receiving it. I love the whole idea of going to the mailbox and finding something other than a bill or junk mail. I think Good Mail can make a not so great day a F-A-B-U-L-O-U-S day and make someone smile just knowing that they were in some one's heart and thoughts long enough to make the effort to let that person know.
Good Mail
is a REALLY good thing.
The mailman really delivered this past week. He brought
Good Mail
THREE times!!! Twice for me and once for Jordan. Yep it was a good week! AND I was even able to get some Good Mail sent off to a few people on my
Good Mail
list...by the way...are YOU on MY Good Mail list?
The first little bit of Good Mail I received was a really beautiful perfume bottle from my sweet friend Chrissy (private blog, sorry). She knows that I love and collect unique perfume bottles so she said when she saw this one in a store while on vacation last month she thought of me and bought it...cool huh?
I really wish it photographed as lovely as it truly is.
I tried a few different settings on my camera
this one I took with my finger over the flash,
it turned out too cool not to share

Thank you so much Chrissy. The perfume bottle is so beautiful and adds something really special to my collection. Your kindness is very much appreciated!
Then I received a really sweet note from Amy. This was the first time she has sent out Good Mail and she talked about it on her blog. It really is a good feeling to send it, isn't it Amy? Thank you So much for the lovely letter and the beautiful picture of the pansy you sent. Your daughter is quite the photog.


Jordan received a package from
SuperHotMama's
daughter S. Those two girlies have been exchanging Good Mail for a while now and J loooooves it. Anyone else with a teenage daughter interested in exchanging Good Mail with Jordan let me know. She would love to add to her Good Mail list too.

S put together a fun package of babysitting helps for J.
along with babysitter notes, a planner and a form for parents
to fill out was a pack of hot sauce from Taco Bell.
This had J perplexed. "What do you think the hot sauce is for?"
Big Daddy suggested it was for punishing a "biter" or a "sassy mouth"
J was not liking his ideas...but she thought about it...
...then she said, "well maybe. It might work to put a little hot
sauce on a sassy tongue. Unless they like things spicy like me
then, it's like party time for the naughty kid. I would have
to talk to their parents and find out how they handle that stuff."

So do tell
SuperHotMama
...the hot sauce was for what? Were you just trying to make us think?!? It was most def a conversation starter...AND it had us laughing at the craZy guesses!

J loved her Good Mail and said,
"S is so cool. This is perfect for my babysitting business!"
Good Mail...I am LOVING it. Join the fun. Get on MY list. Start sending Good Mail of you own and feel the love! It really does make my heart smile...I want all of you to feel that too!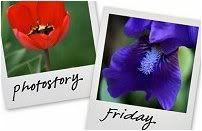 Hosted by Cecily and

MamaGeek