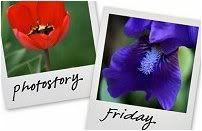 Hosted by Cecily and MamaGeek
Big Daddy and i like to make our own fun wherever we are. He makes me laugh like CRAZY. All. The. Time. These pics are from
Jordan's 13th Birthday Extravaganza
. The limo was set up with Sparkling Cider and bottle of chilled water for the girls. J decided she wanted to save the Sparkling Cider for after swimming so Big Daddy started playing it up for me and i had to get pictures to remind myself (and share with y'all) how funny my honey is! This MIGHT be one of those "ya had to be here moments", but i am STILL laughing about it. The funniest part is not just that this is a non alcoholic beverage he is
"drunk"
with, but i have
never
seen him drunk since we don't drink. OK so maybe you DID have to be there. I am also laughing over the girls in the back ground. oh my goodness what a FUN night!!
*EDIT* it's sparkling cider...non alcoholic!
*edit* he is SOBER!

*EDIT* i wonder why people comment without READING the post!

i love you Big Daddy, thanks for making me laugh. you are such a HUGE blessing in my life!
and EDIT one more time...HE IS SOBER...IT'S SPARKLING CIDER...