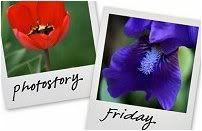 Hosted by Cecily and MamaGeek
Tonight was the Fall Round Up at Jordan's school. They hosted a BBQ, carnival games and sold crafts and art work that the children made. It. Was. Awesome. I am not a big fan of fundraisers that include parents having to take candle, gift wrap, candy etc sales. I would much rather spend a few bucks on a bracelet a kid made than solicit family members and friends. If you are on a parent booster club or school board PLEASE talk to them about fundraising. While it is SOOO important to get money into these schools i TOTALLY think there are far more creative ways to do so. Walk-a-Thons, Spell-a-Thons, Hop-a-Thons bake sales and Art fairs. A little bit of work and volunteering your time goes WAY further and bonus...people won't start avoiding you at the office. Suhweet!
ANYWAY...J met up with her girlfriends Sammy and Emma and they converted their real dollars into "Wolf Bucks" and went shopping.
decisions, decisions...so many choices!
here is a booth that had bracelets and picture frames made by the 2nd graders, SO CUTE!
Jordan bought a pack of Fall beads to make her own bracelet and is super excited about it!

"hey Emma...check out that lady..let's find the table she got that from"
mmmmm home baked goodness!
the girls settled on some YUMMY looking cupcakes!

Tragically, J's landed on the ground before she even got a bite!
Ooooops!! tee hee...oh no!!
"daddy, I need some more money...pleeeeease!"
OF COURSE daddy came through and she got a new cupcake. All in all it was a really fun evening for the kids. They had LOTS of baked goods, crafts and even a DUNK TANK...oh yeah! Good times!